5 Inspiring Ways to Display Artwork in Your Home
Do you have a blank wall in your apartment? Would you like to fill that wall with artwork that complements your decor? But what is the best way to make that original painting, drawing or print feel like it ultimately fits into your home?
I personally believe that each person will decorate in a way that works for him or her. What works for one person may not suit the style for someone else. And that's totally fine. Each person has a different taste, different personality, and a different sense of style. The key is figuring out which style works the best for you and fits who you are, and the look and feel you're trying to achieve for your home.
You can learn more about this in my article, 8 Ways to Make Your Home Feel More Like YOU.
Here are a few ideas that may inspire you:
1. Arrange a Large Original Painting, Canvas, or Metal Print by Itself
When you purchase a large original painting or a canvas or metal print, sometimes these works can stand by themselves and easily be the centerpiece of the room. In most instances, these works are already stretched over a wood frame (in the case of an original painting on canvas/linen or a canvas print), are already wired and ready to hang. You can just choose an artwork that fits right in with your style and make it the focus of your room or select a painting that accents the design that you've already created in the room.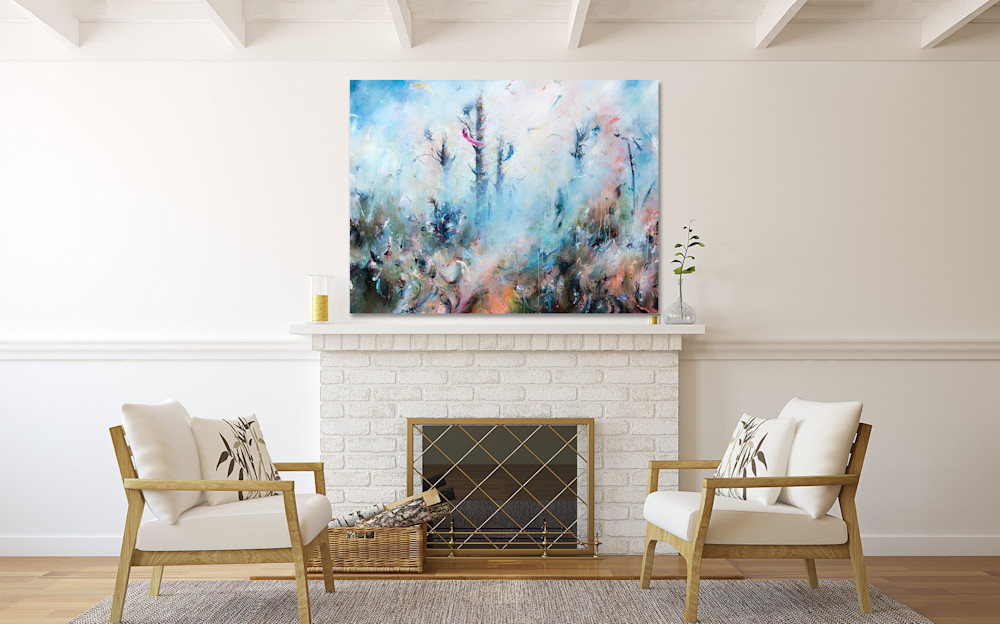 After, Oil on Canvas, 65 x 85in
Would you like some ideas? Check out the available original paintings and prints that I have available in my shop.
2. Purchase a Frame that Matches the Style of Your Living Space
If you decide that you are the type of person who wants to buy drawings or paper prints, you might have to purchase a frame that properly accents both the painting and your living space. And FYI, there are affordable ways to do this, and there are ways you can easily spend a ton of money.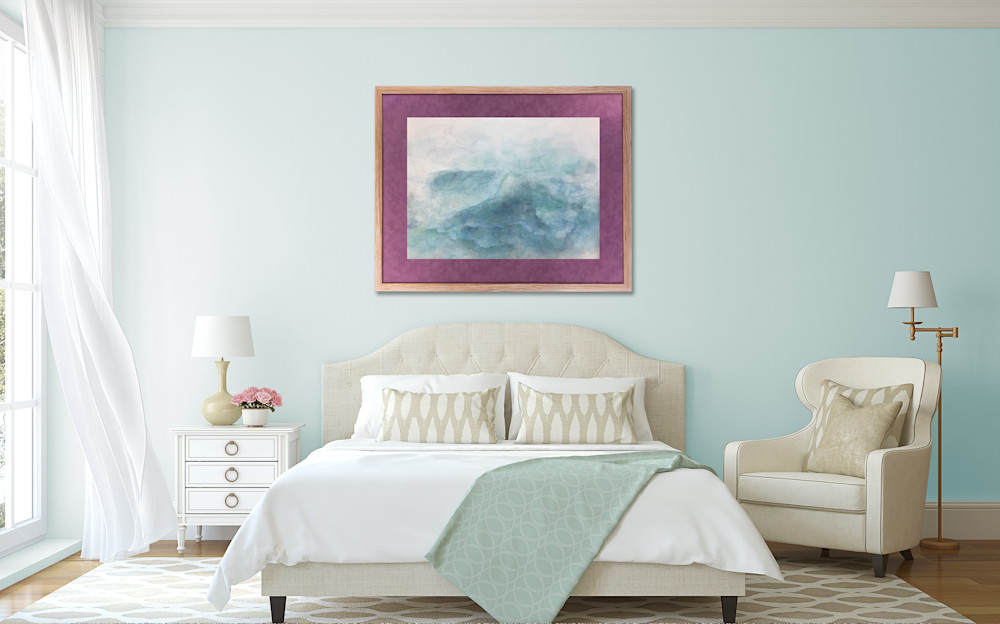 Calm Seas, Watercolor on Stonehenge Paper, 22 x 30in
If you would like to take the affordable route, I highly recommend purchasing drawings or prints that already come in standard sizes. However, this isn't always possible. Many artists create paintings and drawings in sizes that aren't always standard. (I often like to experiment with a different range of sizes and see how my paintings will appear when I confine my canvas to a particular size). And that means that when they scale down into prints, they often might not fit into sizes that fit perfectly into a standard size frame.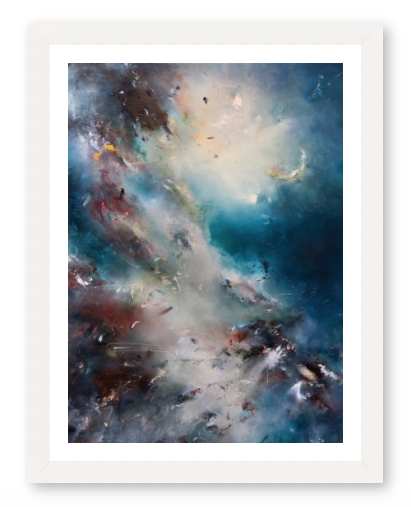 However, there is an easy solution that can allow you to stay within your budget. You can merely have the drawing or print matted to fit that specific standard size frame. If you are purchasing a fine art paper print, you can simply do this by choosing the matte option. In the comments, you can ask for the matte to be cut to fit into an 11 x 14in, 16 x 20in, 18 x 24in, or 20 x 24in frame. The print will be sent to, matted so it will perfectly fit in that size frame. (I personally do this for fine art prints that I keep in my personal inventory). You can check out the available paper prints that I have HERE.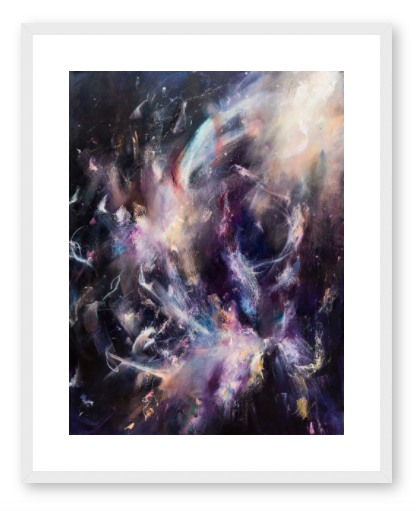 But let's say you want to purchase a drawing or watercolor that doesn't fit that standard size frame? The next best option is to bring that original drawing or watercolor to a frame shop or the framing department in a Michaels, AI Friedman, Jerry's Artarama or Blick Art Store. You can have them matte that drawing or painting to the standard frame size that you would like the painting to fit into, and then choose the perfect standard size frame relative to the size of the drawing or painting.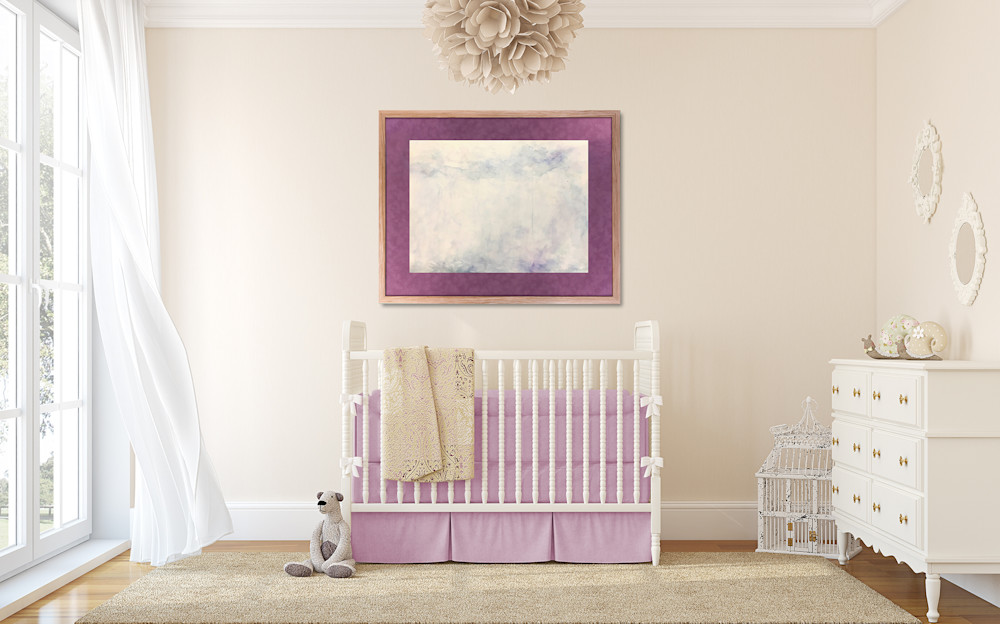 Rainy Days, Watercolor on Stonehenge, 22 x 30in
If money is not an issue for you, custom framing is a viable option. You can choose between hundreds of different frame options and styles that can easily be designed to fit your drawing or painting. And you can even add a matte to add space between the original drawing, painting and the frame. Depending on the size of the work, I usually recommend having a matte that's between 1-3in.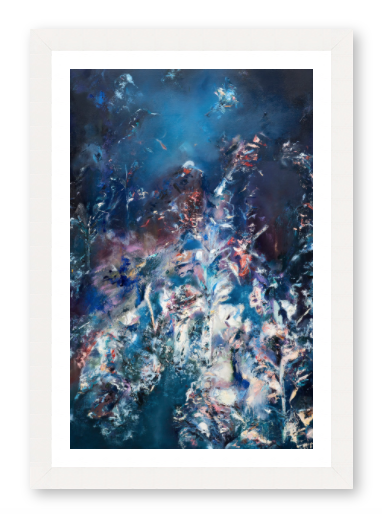 Framed Print of Nightfall Ambiance
If you're interested in framing a stretched original painting, a canvas print, or a metal print, you can purchase a floater frame, which will surround the sides of the painting or print. I offer these frames in my shop with the purchase of a canvas or metal print. You can view them HERE.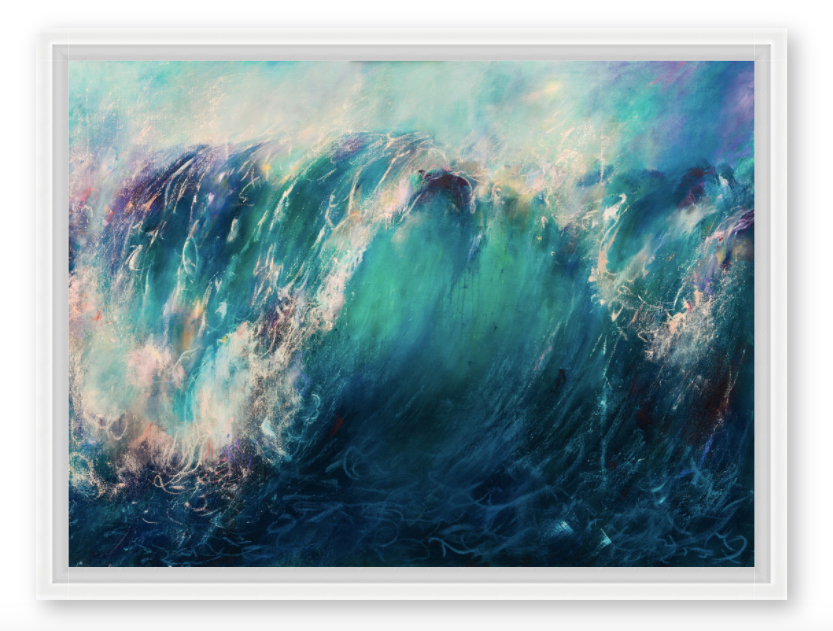 3. CREATE A GALLERY WALL
A gallery wall can be the perfect way to incorporate and embrace every aspect of your personality or tastes. You can either include a bunch of drawings or paintings from the same artist or you can use it an opportunity to mix and match. There really is no ONE way to do it.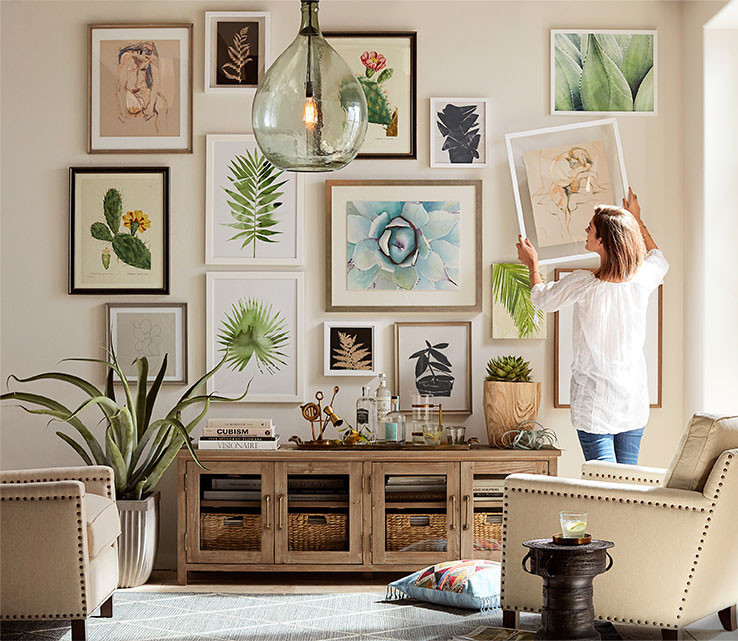 Source: Pottery Barn
If you like things to be very custom and uniform, you can purchase drawings, prints, or paintings that are all the same, buy the same frame for all of them and have them arranged in a symmetrical arrangement.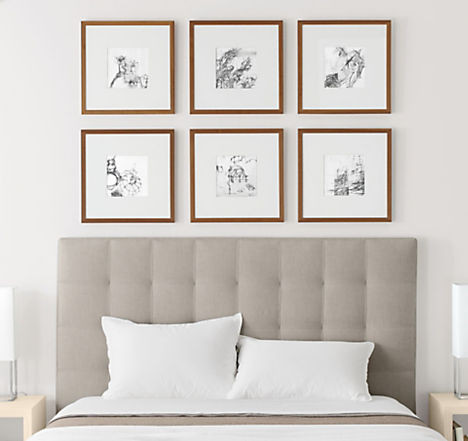 Source: Room & Board
However, if you are a little like me, you can use a gallery wall as an opportunity to mix and match. I have seen interior designers use a gallery wall as an opportunity to showcase the work of different artists, and combine it with a selection of differently sized drawings, fine art giclee prints, and original paintings, and even include other types of fixtures. And you can choose to have all of these framed in the same style frame, or you can use this as an opportunity to mix and match the frames as well.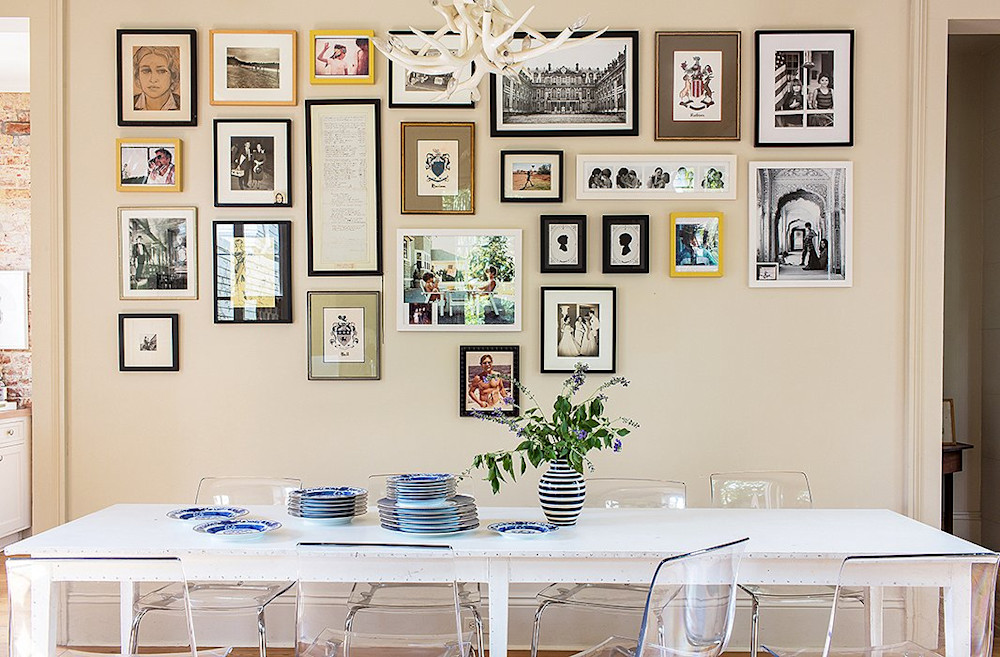 Source: One Kings Lane
You can learn more in my article, How to Create the Perfect Gallery Wall.

4. Lean Smaller Framed Drawings and Paintings on the Shelves on Your Wall
This could be the perfect way to subtly display work with a casual and relaxed feel to it. You can merely hint or accent the style of a room with a particular drawing, painting or fine art print, or you can use it as an opportunity to create another form of a gallery wall.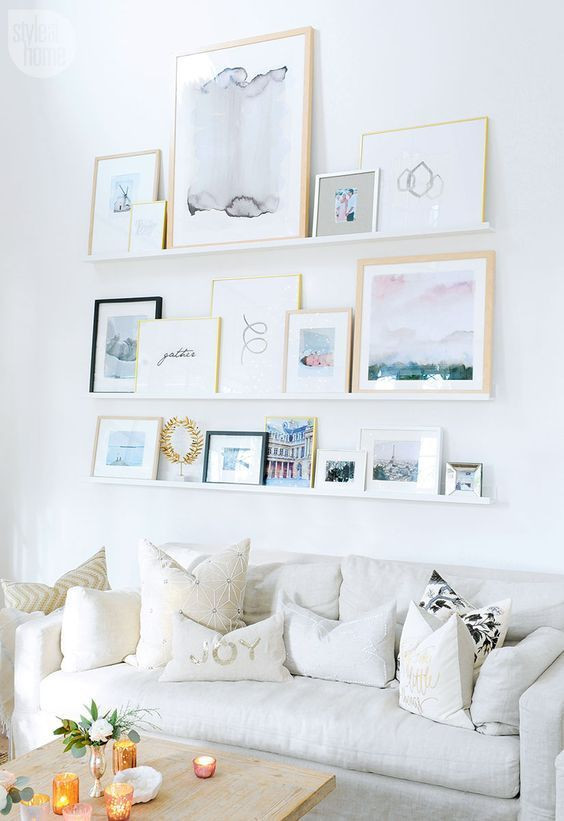 Source: Minted
You can accomplish this with bookshelves, or you can install floating shelves and use these to display your artwork in addition to other prized possessions (your favorite books, postcards, collectibles, etc.).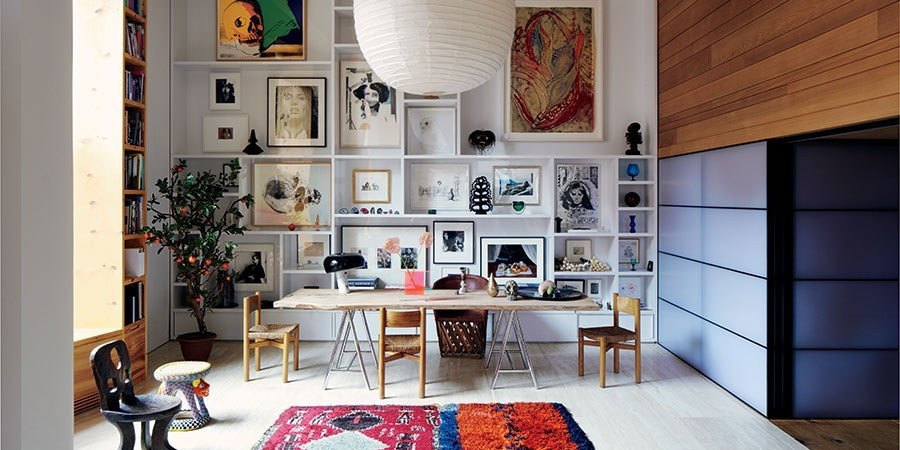 Credit: Architectural Digest
You can lean these framed artworks against the wall and even layer one frame on top of the other to create more depth like in the example below.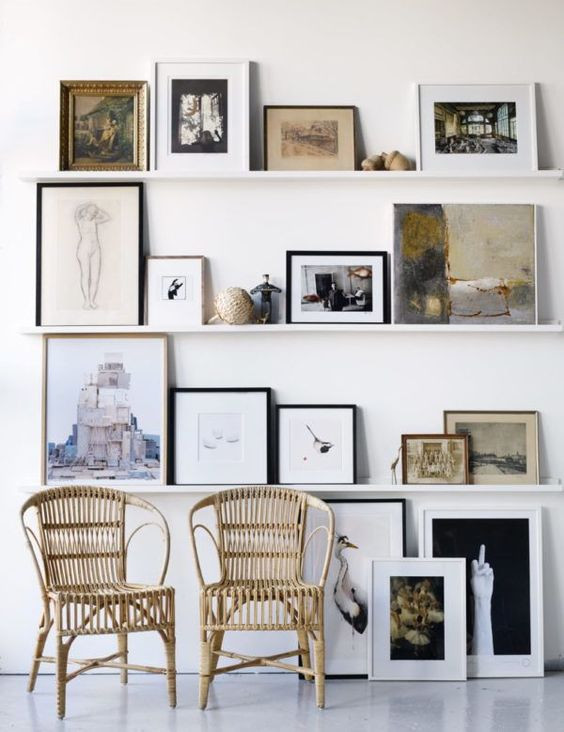 Source: Apartment 34
Or you can directly place a framed an original painting or drawing against a framed Mantel Piece. (HGTV- design by Ann Wisniewski). In this instance, the colors in the artwork can pick up on the other colorful accents that are on the wall.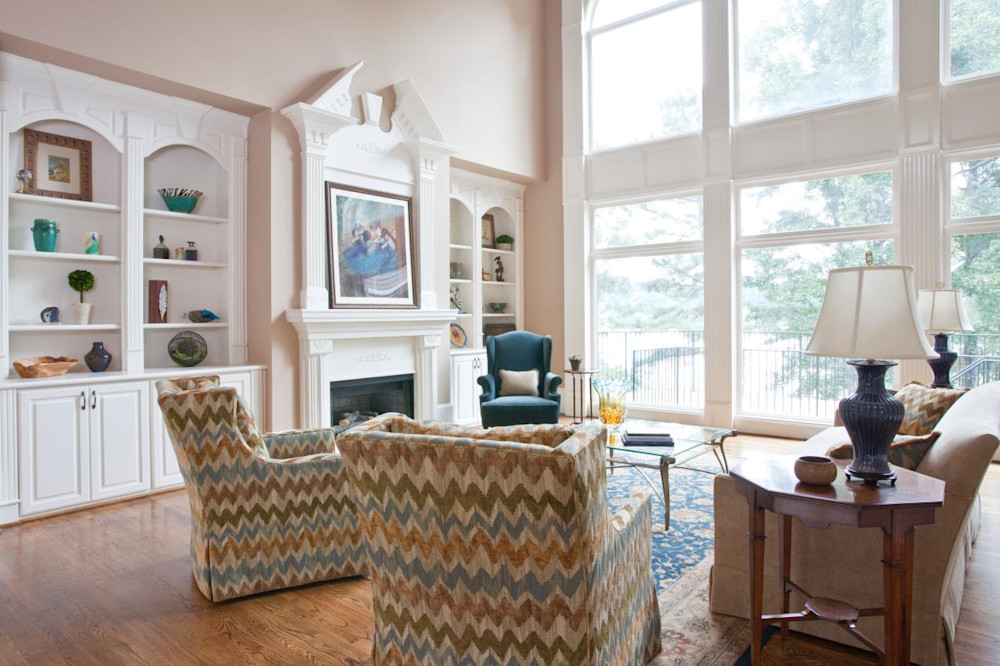 Source: HGTV
In this example below, there is a ledge- wall- shelf gallery wall in which this designer has chosen to lean framed watercolors and drawings on the wall and slightly on top of each other to create this collaged, overlapping look, along with a few smaller objects.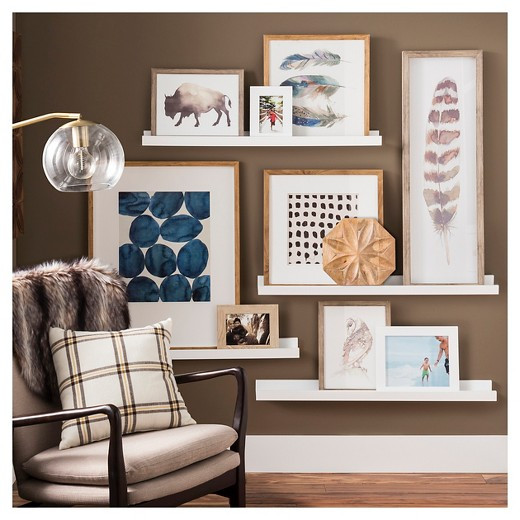 Source: Target
5. Arrange the Artwork in Pairs
Decorating artwork in pairs could be a beautiful way to create a simple, harmonious gallery wall with only two works of art. However, you need to make sure that both artworks complement each other well, and ultimately share similar characteristics. This arrangement could be a great way to showcase two of your favorite works from the same artist, or the work of two different artists whose work who complements each other well. In this type of arrangement, I highly recommend using the same kind of frames.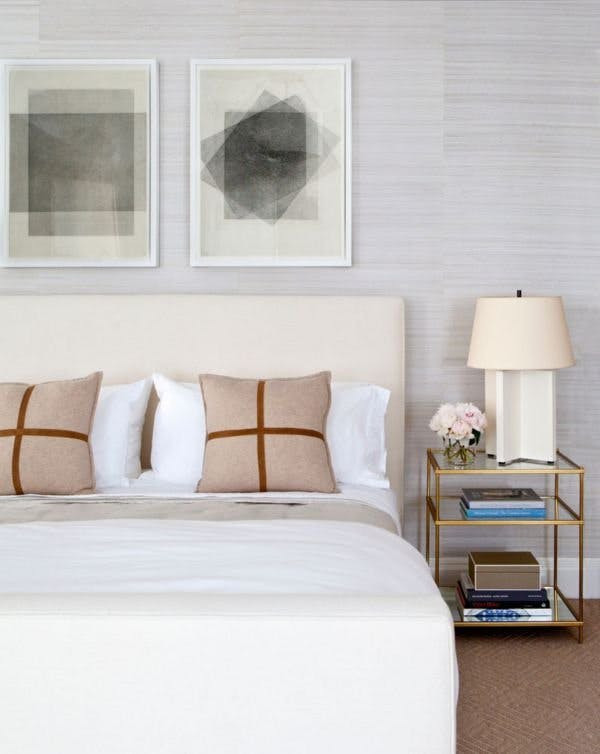 Source: Domino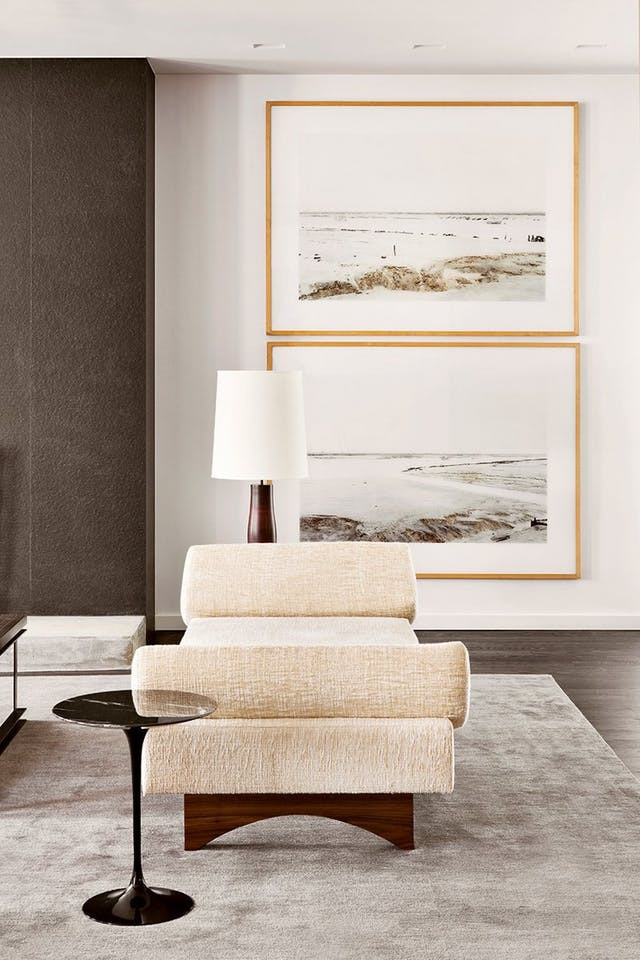 Source: Architectural Digest España
Are you ready to find the work of art for your home that you will love and cherish forever? Download the Art Collector's Blueprint.

Related Articles:
How to Choose the Right Art for Your Home
7 Inspirational Places to Decorate Your Home With Art
How to Create the Perfect Gallery Wall