5 Ways to Make Your Home Feel More Like YOU
I believe our homes should be our sanctuaries. Anytime that I didn't have a place where I can let go, I often felt lost because I didn't have that place to ground myself, to feel like I could just let go and fully be myself, without holding back at all. I believe it is so important for both our mental and physical health, since everything is interconnected. So I've created a list of 5 ways you can transform your home into that sanctuary where you can spend time in, where you can just be yourself, and let go.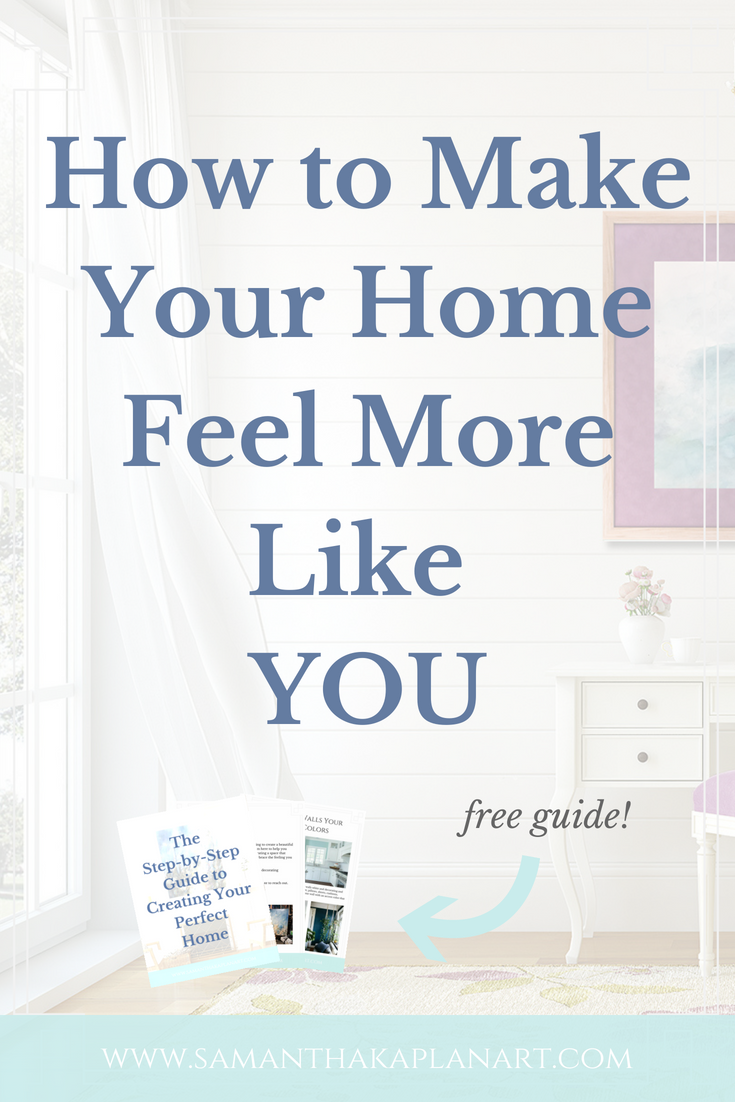 So here they are:
Paint your walls your favorite colors
Only you can decide what your favorite colors are. If there is a particular color palette that speaks to you, embrace it and paint your walls those colors. And you can also play with the application of the paint. You can have your walls painted those solid colors, or you can sponge paint those colors on those walls, and create the appearance of a texture.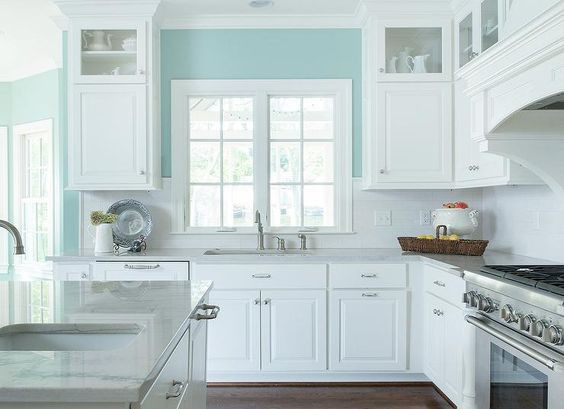 Source: Decor Pad
I personally love the color turquoise, so my family has embraced that color and painted our entire kitchen that color. I've also had family members who have used that color for their vacation and beach houses, and it's brightened up the room and looks beautiful with the application of the texture.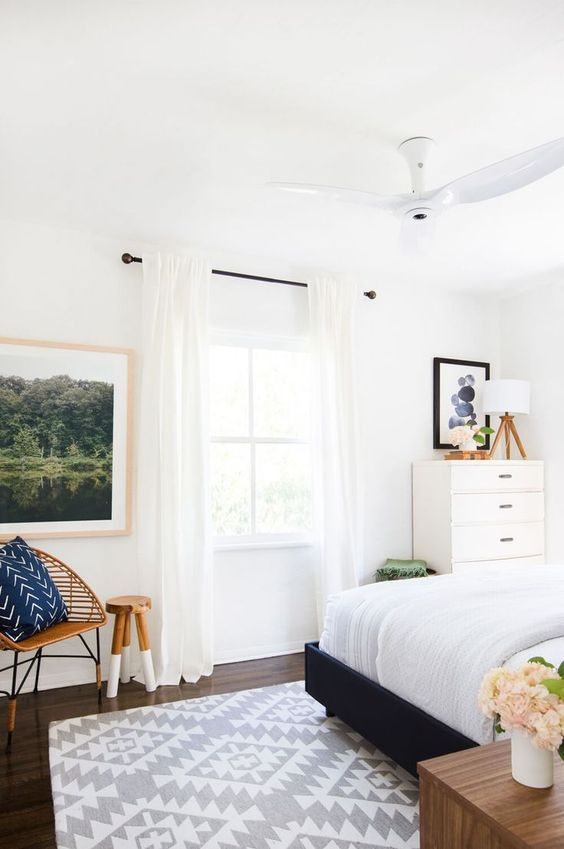 Source: Emily Henderson
Or you can choose an alternative option of keeping your walls white and decorating and accessorizing with your favorite colors with your furniture, pillows, sheets, cushions, artwork, flowers, or other decorations.

Decorate your walls with artwork that speaks to you
As an artist, I personally believe that artwork can completely transform a space. I've experienced it time after time each time I had to move from one apartment to the other, watching how one painting could completely transform the vibe and feel of a space. A painting can easily reveal your personality, your energy, what you're drawn to, and how you want your home to feel.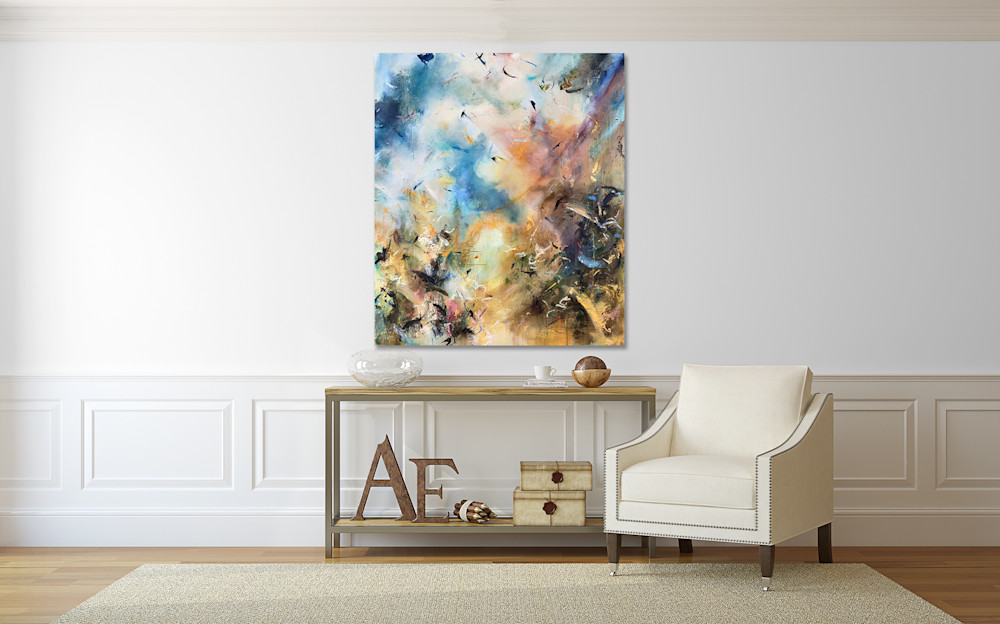 Before, Oil on Canvas, 65 x 55in
As an ocean and nature lover, I choose to create and decorate my walls with scenes of nature that inspire me and make me feel as if I am immersed in the scenes of the places that I dream of traveling to or experiencing.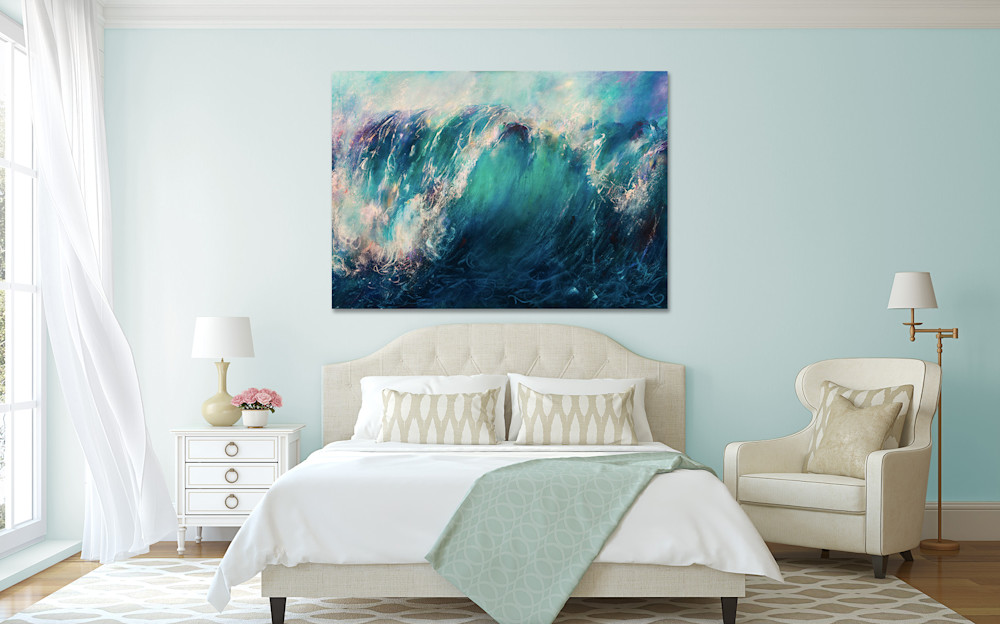 The Release, Oil on Canvas, 52 x 70in
There are several ways that you can decorate with art. I have displayed a painting by itself on the wall, and I've seen friends who have created gallery walls with a collection of small artworks and prints. I discuss this more in detail in my article, 5 Inspiring Ways to Display Artwork in Your Home.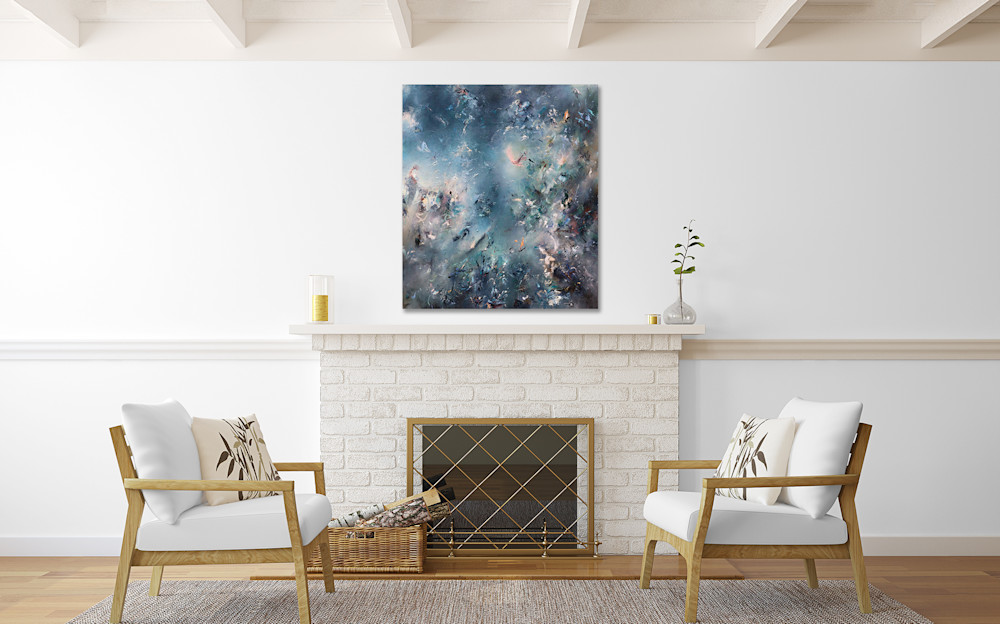 Morning Dream, Oil on Canvas, 42 x 36in
Incorporate plants
Plants are amazing. They add so much life to a space and also help clean and purify the air in the area you're living in. And there's nothing like having more oxygen in your home, free of pollutants that may be in our furniture, technology, detergents, etc. And they also make you feel good so that's a win-win. ;)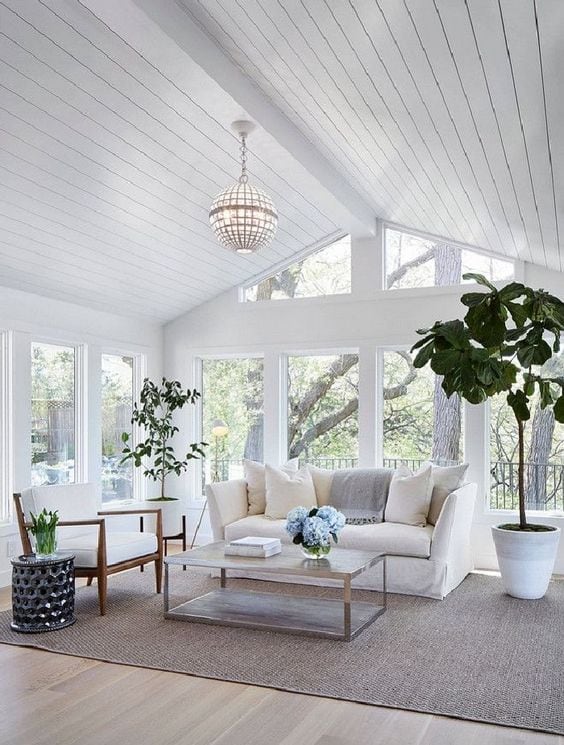 Source: Futurist Architecture
Plants will also allow you to work at your optimal best because they help us to stay alert and reduce the mental fatigue. I've done a lot of research on this and have discovered that some of the best plants that accomplish this are the Boston Fern, Palm Trees, Rubber Plants, Golden Pothos, the Spider Plant, the Ficus/ Weeping Fig, Snake Plant, Bamboo Palm, and Aloe Vera.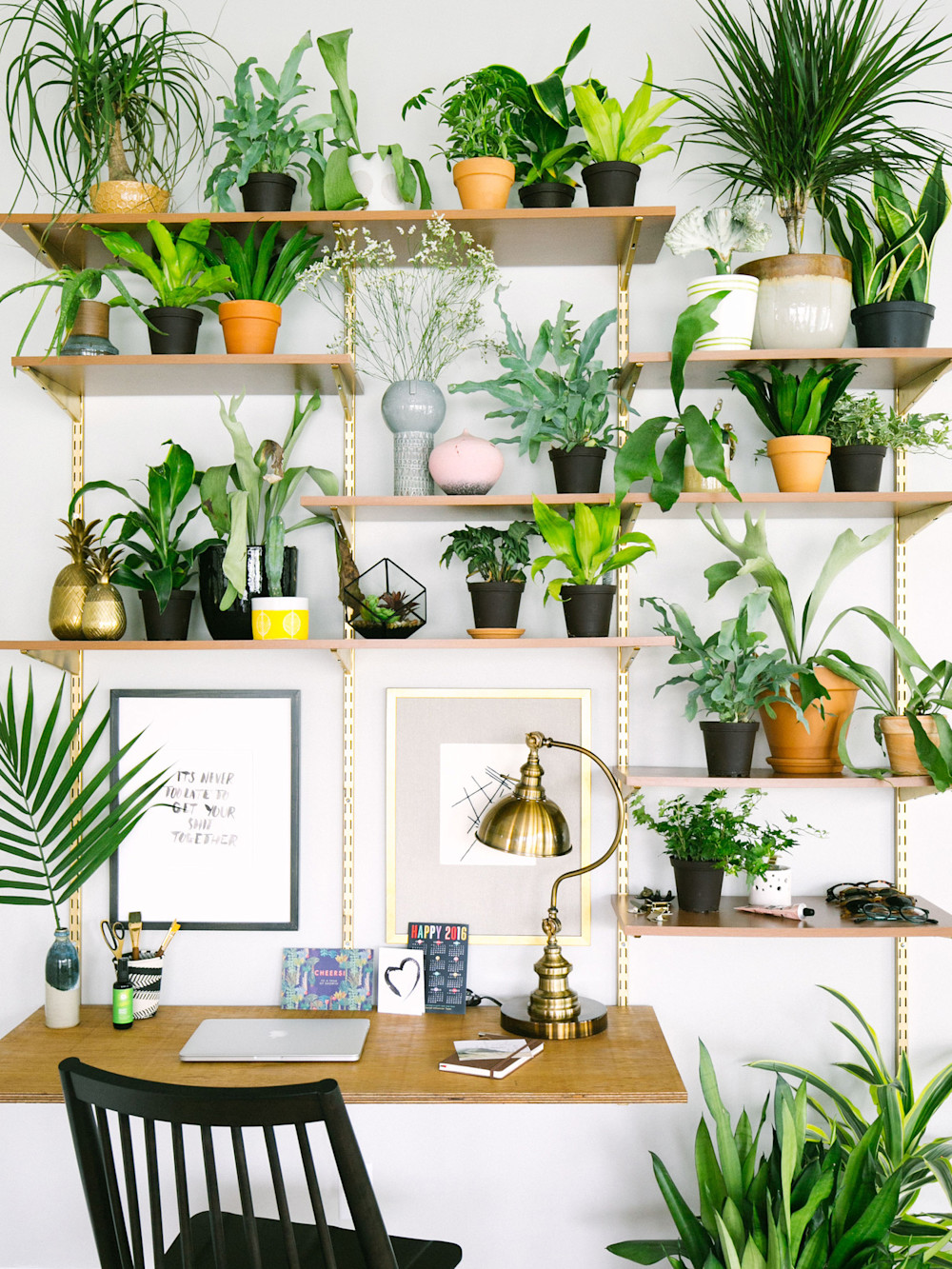 Source: Old Brand New
I discuss this more in detail in my article, The 5 Best Plants to Have in Your Home.
4. Incorporate your favorite activities into the decor of your home
You can integrate some of your favorite activities into your decor. I've seen people who deliberately choose to hang bicycles in the walls of their living room or will deliberately park it in their family room as a way to remind themselves of their best memories of their favorite activities. It can be a beautiful way to show people what you're all about.
I've also seen friends who choose to stack some of their favorite books on the coffee table in their living room. I'm an avid reader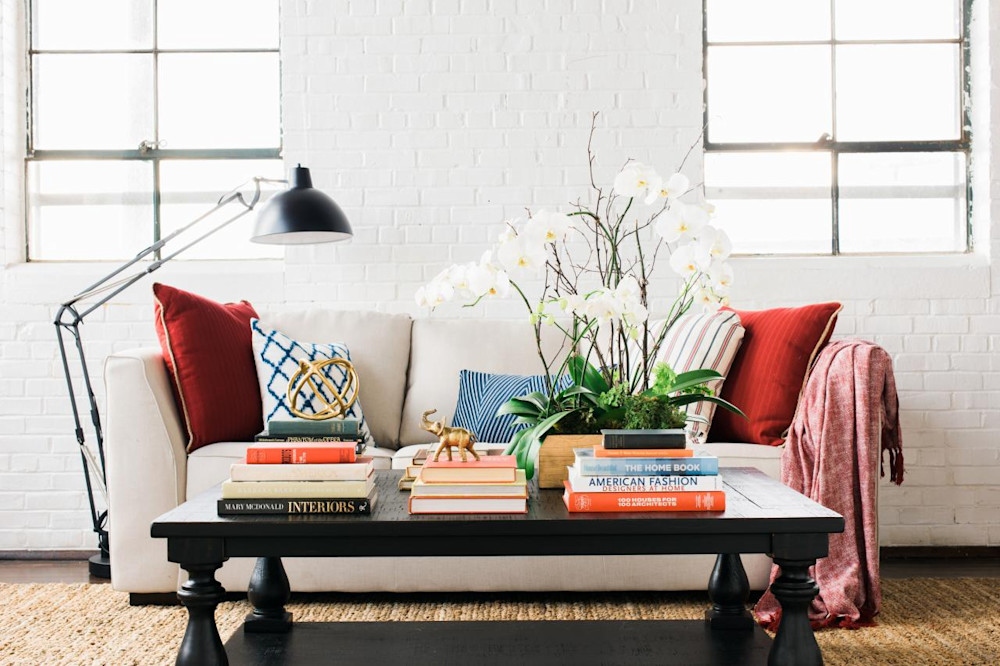 Source: HGTV
5. Choose a room where you can be cozy and embrace that with pillows and blankets
I think it is so important to have a room where you can relax and be cozy whether it is your living room or bedroom. And you can easily embrace that by adding pillows and blankets or throws to the room. There is nothing like having a space where you can easily get comfortable and be able to take the time to relax and read, write, draw, or watch your favorite movie or TV show.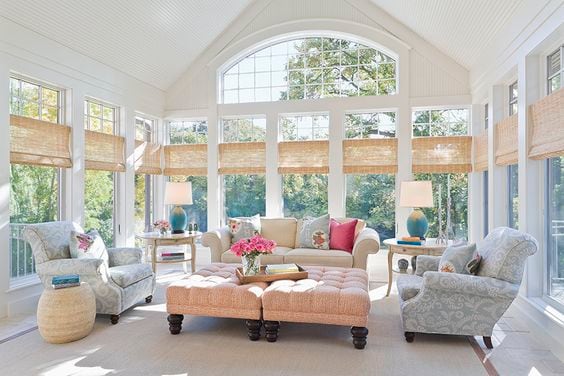 Source: Lucy Interior Design
I hope these ideas have sparked some ways that you can transform your home into a meaningful place that makes you feel great. It can only help if you are surrounded by the colors, textures, sounds, and smells that will uplift your spirits, will motivate and inspire you, and also allow you to be calm and energized. The ultimate goal is to create a space that will enhance your well-being and your happiness.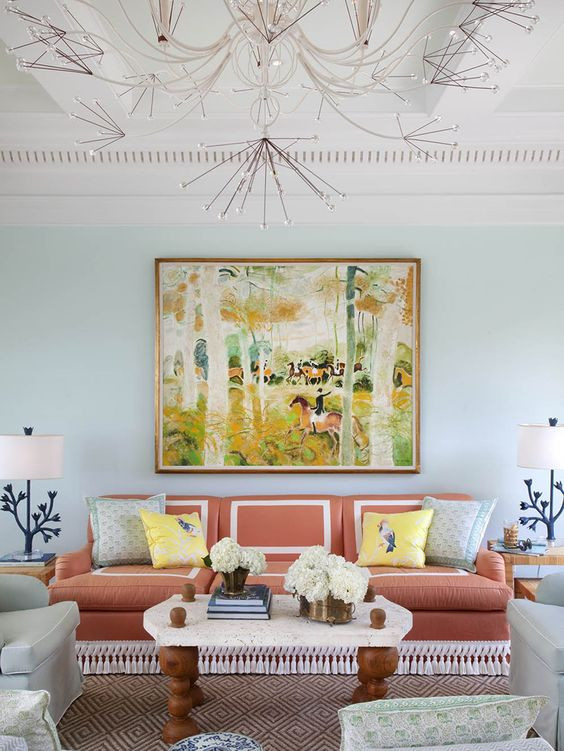 Source: House of Turquoise
Are you ready to start creating a home that feels like you? Take the next step and access the free Step-by-Step Guide to Thriving in Your Home.

Related Articles:
7 Gorgeous Ways to Incorporate Nature in Your Home
How to Choose the Right Art for Your Home