How to Choose the Right Art for Your Home
Are you looking for the perfect artwork to decorate your walls? Let's be real! Choosing the artwork that perfectly suits your home can take time. But it doesn't have to be as complicated or as difficult as some people make it out to be. It all comes down to how you want to feel as you're entering and experiencing your living space.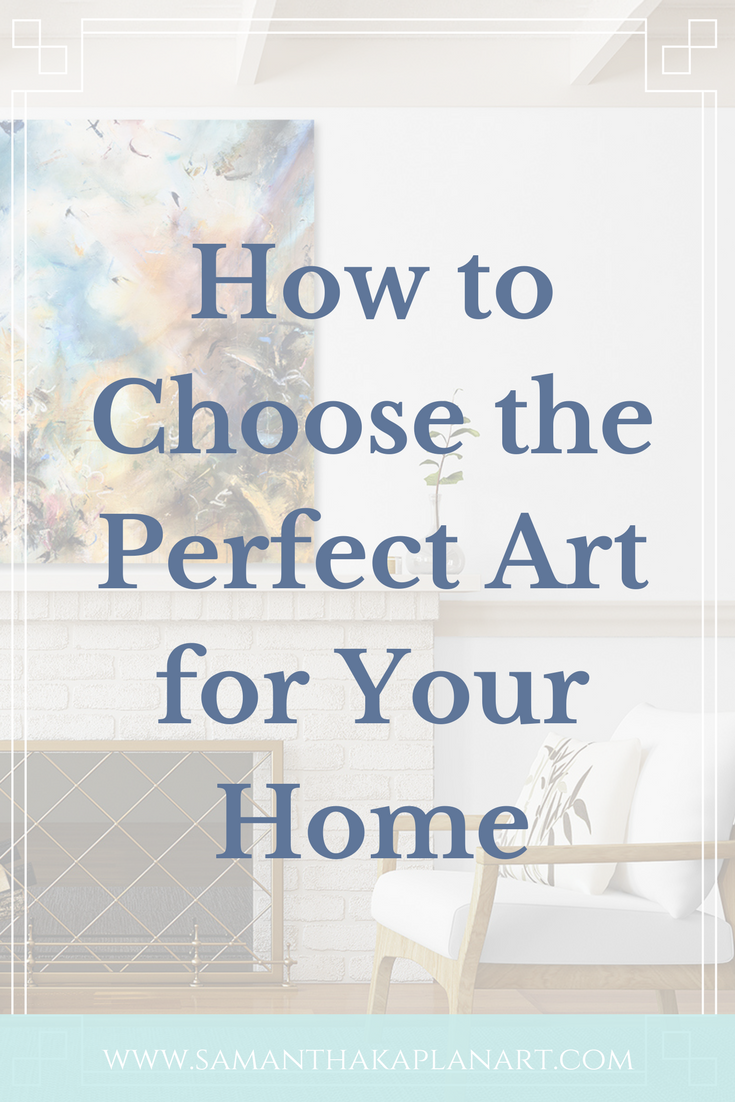 As an artist, I have seen people purchase artwork because they immediately have a connection to the work and they just can't leave without taking the painting home with them. There are others who buy art because it matches their decor or perfectly fits into a space in their living room or a specific room in their home. There truly is no right or wrong reason. Everyone has different needs depending on their living situation so make sure to shop for your own needs and desires.
Before you continue reading on, make sure to download the Art Collector's Blueprint so you know every step you would need to take to find the perfect work of art for your home.

How to Find Art that Speaks to You
Are in the market for a painting that you truly want to connect with? You can shop around in art shows, galleries, online, or even in my Shop HERE. First ask yourself, what type of artwork speaks to you? We, as humans, often resonate with specific works because of our life experiences and passions. You may want to research the story and meaning behind a particular painting, drawing, photograph or print and see if that story or the mission behind that artist's work resonates with you and your values. You ultimately want to feel inspired by the work you surround yourself with.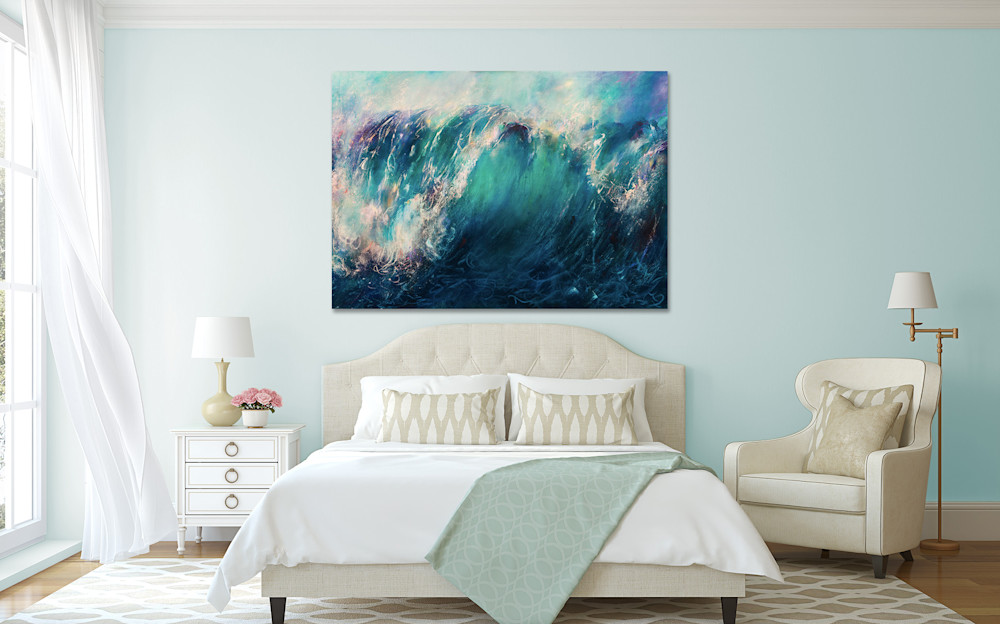 The Release, Oil on Canvas, 52 x 70in
So once you have found the perfect piece, you can purchase the artwork, and choose to design your home decor around it. If it already fits into the decor of your home, you're all set.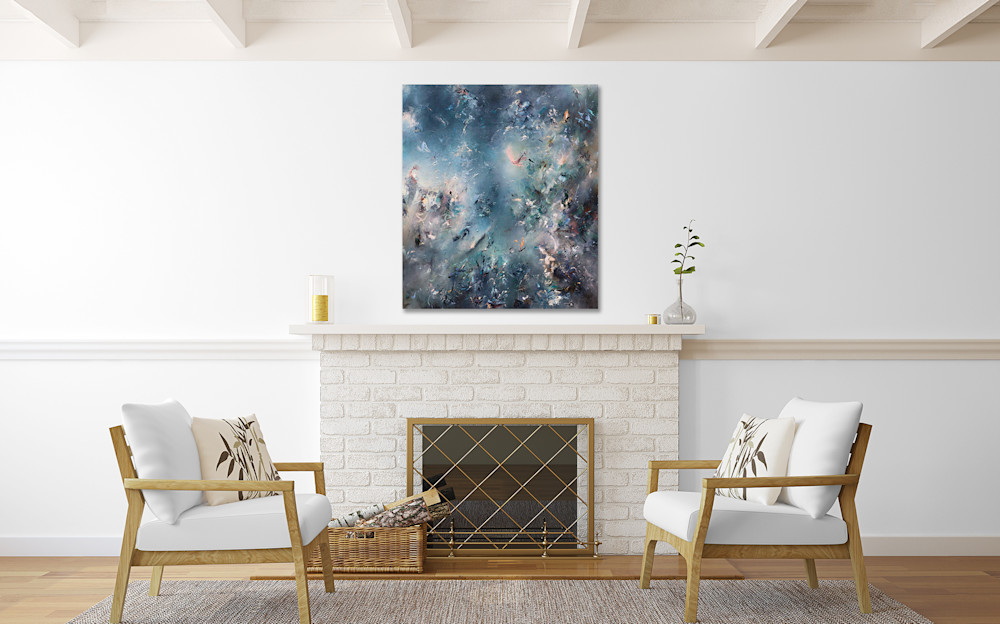 Morning Dream, Oil on Canvas, 42 x 36in
But, let's say the size of a particular painting you love doesn't fit in your home. You have two options, you can see if that artist sells other paintings that are similar to the one you were interested in or you can contact the artist and find out if they will create a custom commission for you. (I personally offer custom commissions so I can accommodate my clients who have a specific idea in mind, or are looking for a specific size to fit their wall).
Please Note: Not all artists offer this service, but most will try to accommodate their collectors.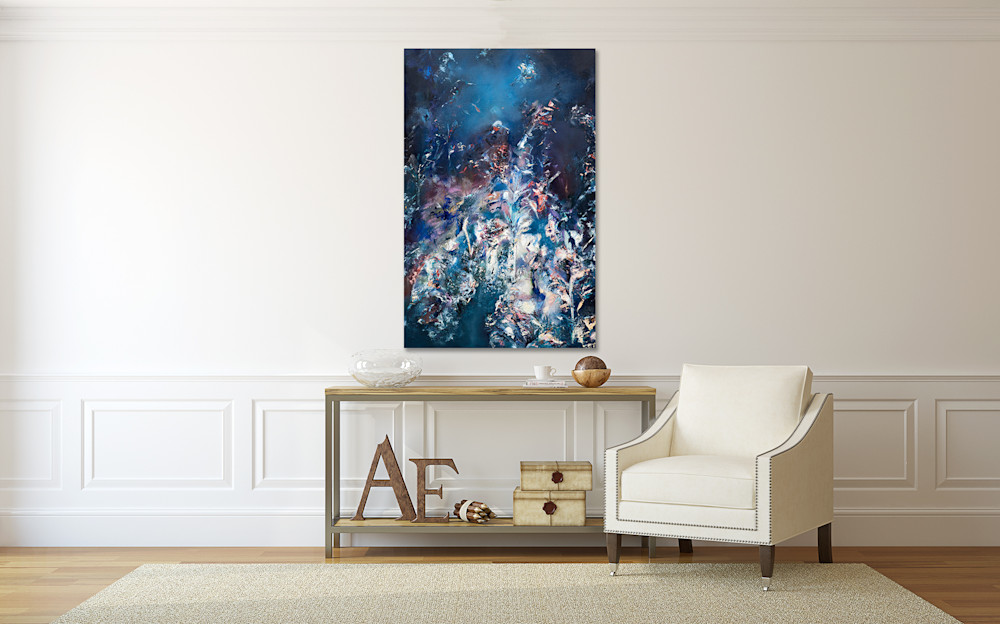 Nightfall Ambiance, Oil on Canvas, 60 x 40in
The other option is to buy a print of that particular painting. Many artists offer a selection of limited edition and open edition prints with different size options. I personally offer a wide selection of paper, canvas and metal prints to accommodate the needs of my clients. Fine art giclee prints can be the perfect option if you're looking to fill smaller spaces in your home. It can be the best option you if you are shopping for artwork on a limited budget. You can learn more in my article, How to Decorate on a Budget.
How to Find Art that Perfectly Fits Into Your Home
When you are looking to invest in artwork that perfectly fits into the style of your home, you may shop for work that either complements or contrasts your existing home decor. If you're looking for artwork that will complement your existing decor, you may want to decorate by using repetition of color. So if your home consists of browns and blues, you can invest in a painting that contains those colors and will, therefore, complement your living space. You can quickly accomplish a sense of fluidity and flow based on the color scheme that you use throughout your room.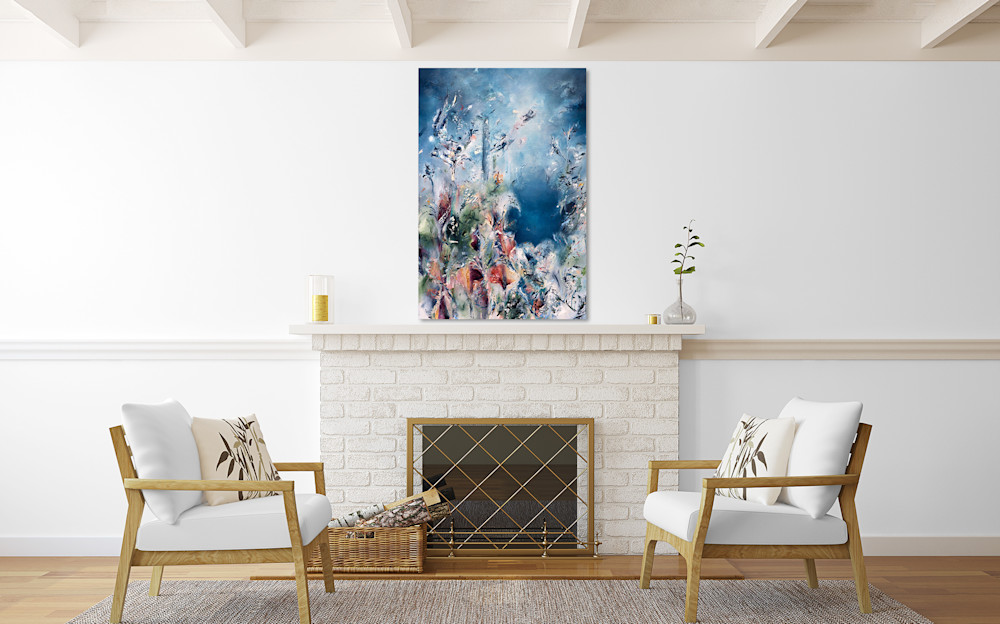 Morning Bloom, Oil on Canvas, 56 x 37in
But remember, if you fall in love with a piece, your home decor shouldn't stop you from decorating with art that you love. If you truly love and connect with a painting, then it will already reflect the personality and style of your home because your connection to that artwork reflects who you are and what you genuinely care about.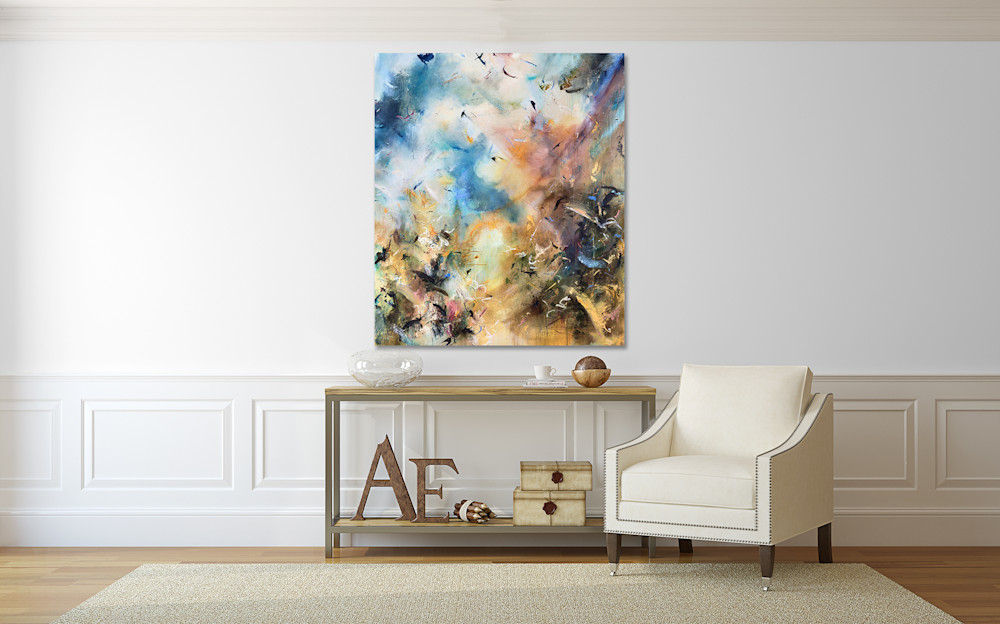 Before, Oil on Canvas, 65 x 55in
You can also play with ways to have artwork fit into your home. If you have a large empty wall, you can use that wall space to place a large artwork that will make a statement of its own. It can either stand out or will fit into the decor of that particular area. The other option is to use that ample space to create a gallery wall with a selection of paintings, drawing, prints, and/or photographs. You can learn more here in my article, How to Create the Perfect Gallery Wall.
How to Create a Particular Vibe for Each Room
You need to ask yourself when decorating, what exactly do you want to accomplish? The artwork that you choose for each room will determine the vibe and feeling of that particular space. You will create the vibe of the room from the style and the size of the work that you choose to collect.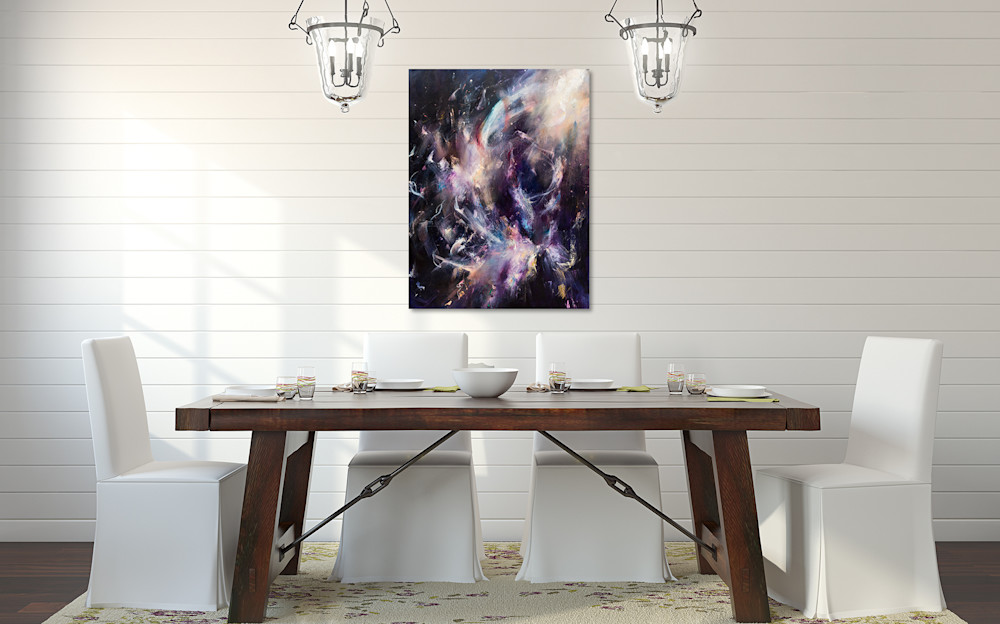 The Outburst, Oil on Canvas, 48 x 36in
If you would like your space to have a calming feel to it, a painting of a tranquil scene might be exactly what you're looking for. Paintings that have horizontal lines, such as landscapes and still lives tend to naturally be more calming than paintings with vertical lines, like those of people and skyscrapers.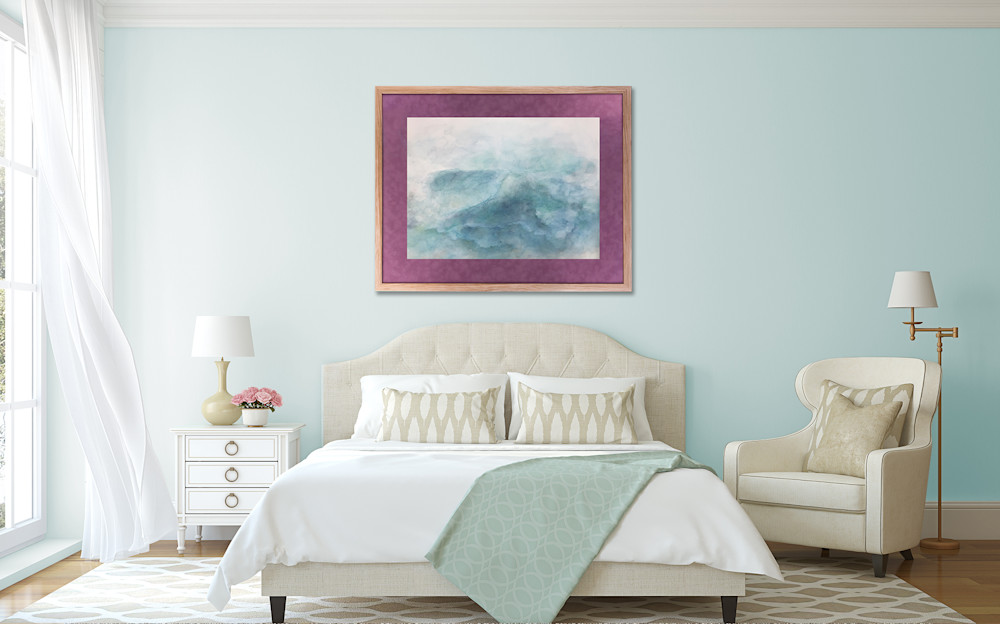 Calm Seas, Watercolor on Stonehenge, 22 x 30in
Ask yourself whether you want to create a serene and relaxing environment or whether you would like to invest in a work that will bring energy and life into a space. If you want to create a tranquil environment, then a landscape, portrait, or a painting that depicts nature might be exactly what you're looking for. But if you would like to collect a painting that brings life into a space, you probably will want to invest in a painting that depicts motion. This could be a painting of a wave crashing down or even an abstract painting that creates movement. Some paintings even accomplish both. It all depends on what you're looking for.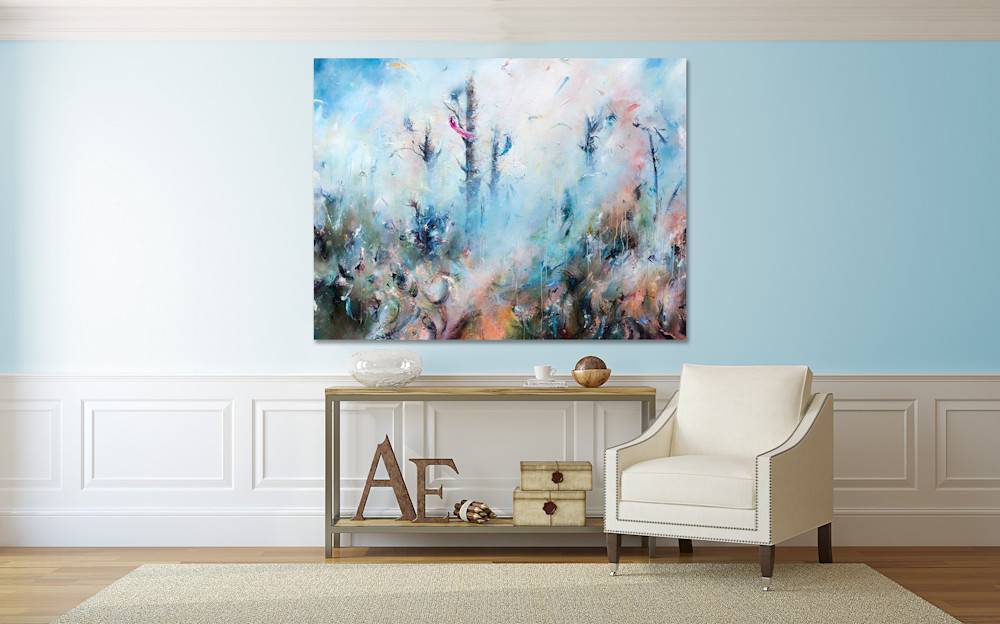 After, Oil on Canvas, 65 x 85in
How to Create an Impact in Your Home
As you've seen above, there are so many solutions for decorating your home. As an art collector, you need to ask yourself what presence would you like the artwork to have in your space. If you would like the artwork to make a bold statement and define the vibe of each room, then you might want to invest in a large-scale painting or print for your space.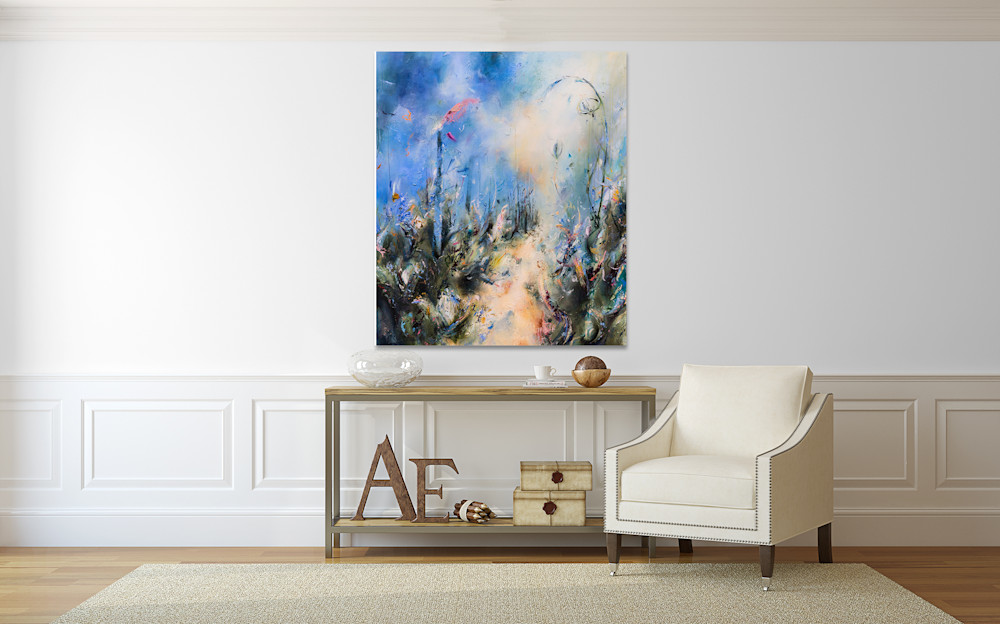 If you are looking to make a subtle statement, and are merely looking for a small reminder of something that touched your heart, a small or medium-sized painting, drawing, or print might be exactly what you're looking for.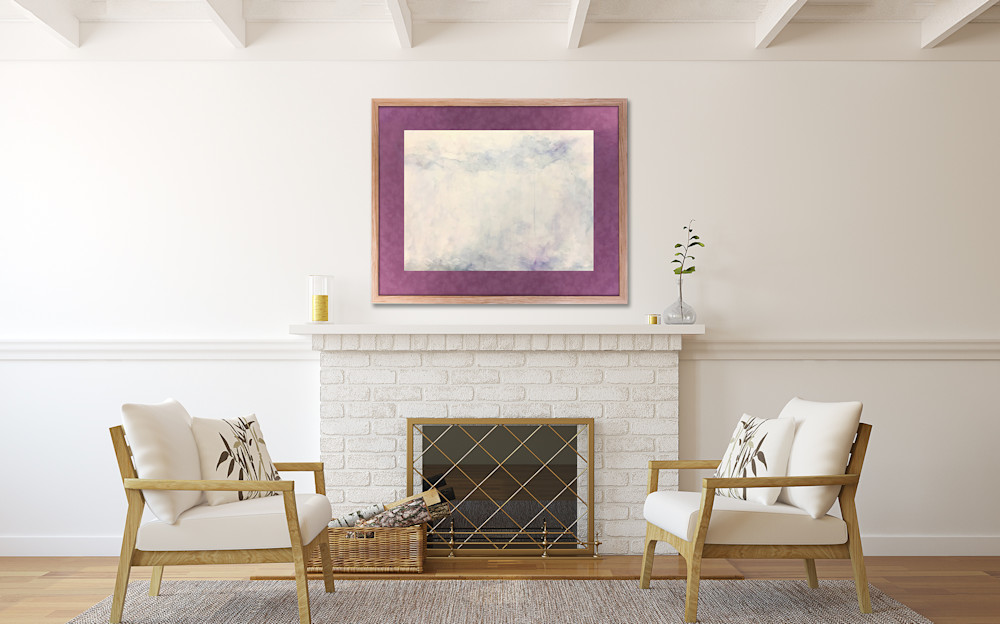 You ultimately want to create a beautiful
presence
for your home. And artwork can transform your home into a place that you love.