My Mission in Life (As An Artist)
Thank you for following me along on my journey. I am so grateful to have you here and share my process, my inspiration, and my mission in life as an artist and fellow human being.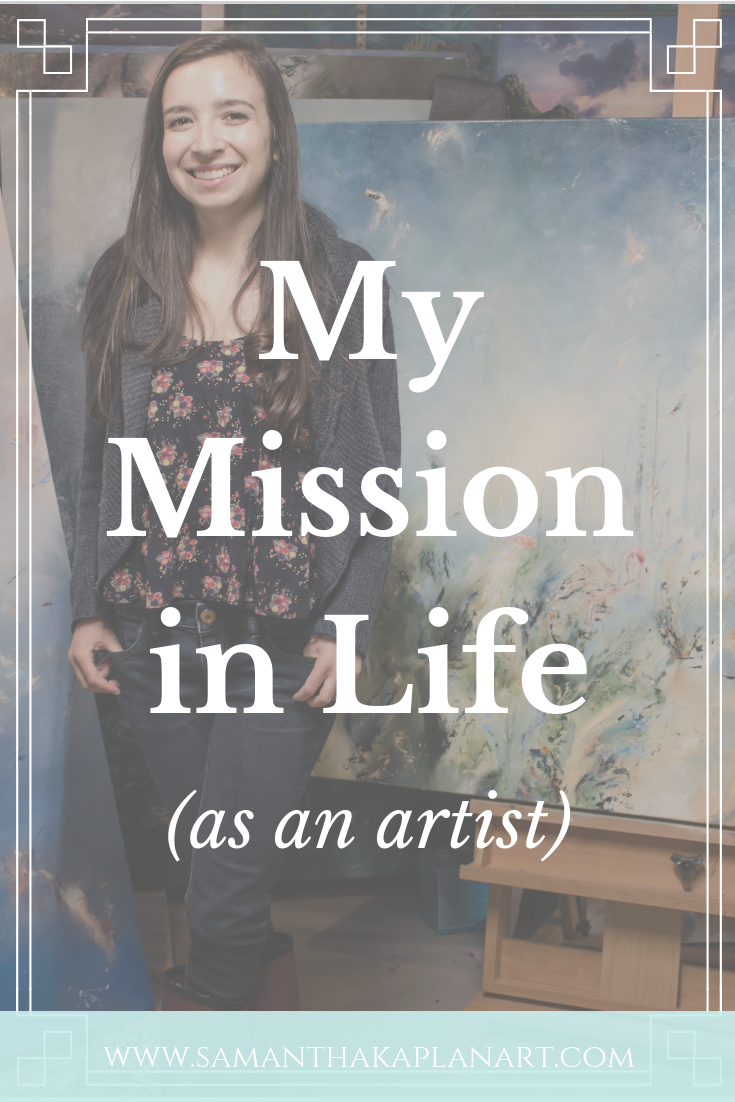 My mission in life is to radiate light. I want to be able to walk in a room and raise the vibrations, the spirits, and the energies around me. And I strive for my paintings to do the same.
I strive to create work that will bring serenity into your home: paintings that will raise the vibration and the energy in each room. I know that art can heal and transform lives. Art can lift your spirits, and that's why I believe why I'm here. I'm here to create paintings that raise the energy and the vibration of this planet. I want to show you that we can be a part of something that is so much bigger than ourselves.
We are given this life to live.
We are given this life to thrive.
I paint energy. I paint what comes right through me. There is an exchange of energy between me and the canvas. I always enter the studio and come out with something different than I expected. I don't often plan (unless it's necessary). I allow myself to live in the moment and see what the painting becomes, allowing each moment to decide what's going to become of each painting.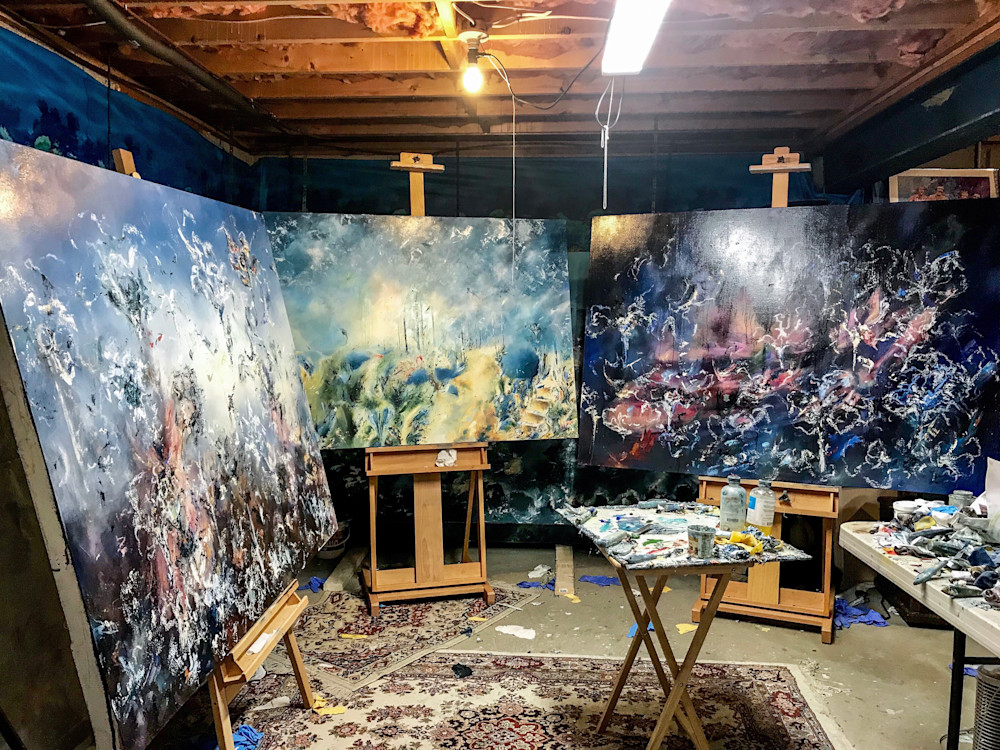 Painting is a discovery. I am continually getting closer to discovering who I am when I enter the studio. I am there, being present, either in a deep exchange with my canvas or dancing around to one of my favorite songs. I think there is this beautiful dichotomy in life to being so engaged and present in the moment that you're not even realizing that time is going by and those moments when you connect with your inner child, dancing around like no one is watching.
Painting for me is being one with myself and disconnecting from all the noise. When I am painting, I know I am fulfilling my life's purpose. I am connecting with the greater forces out there and allowing them to pass through me.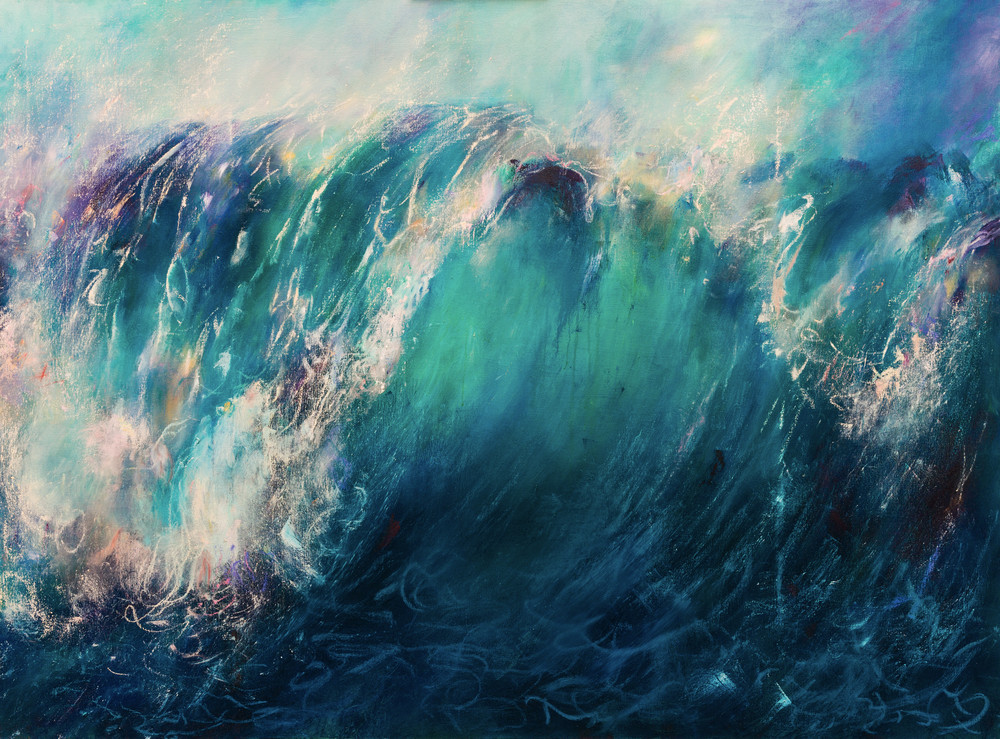 The Release, Oil on Canvas, 52 x 70in
There is energy in everything. In our cells, in our everyday objects, and in everything that exists upon us. There are so many forces that are so much greater than us, ones that we cannot even understand and comprehend, and I think that's what makes life magical.
There is a reason that each of us is here. We are meant to be a part of something that is bigger than ourselves.
We are meant to make a change to empower the good in this world. We are meant to thrive and show others how they can thrive as well.
We are all truly special, and that's why it is essential to find that inner light within each of us and figure out how we can share with the world.
We are light. We are power. We are energy.
It's time to shine and show the world what is possible.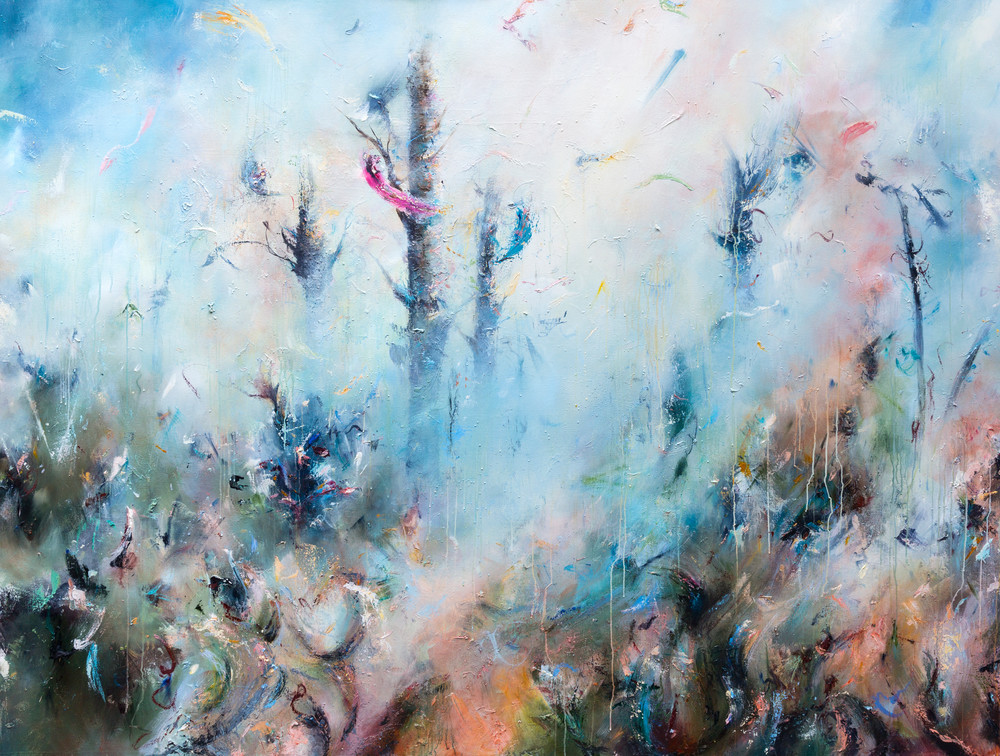 After, Oil on Canvas, 65 x 85in
I would love to bring serenity into your home. Click here to view the available original paintings and prints that can raise the vibration of each room.
Are you looking to find artwork that you will love and cherish forever? Download the Art Collector's Blueprint.