The Story Behind My Paintings
I was lucky enough to grow up traveling to some of the most beautiful landscapes in Montauk, NY, Florida, Hawaii, California, New Mexico, Arizona, Washington State, Italy, and Israel. My mom would take my sister and me on these amazing mountain hikes with the most incredible views; we would swim with dolphins in the wild and we would drive to see the most beautiful skies. I immediately fell in love with nature and the beautiful landscape that it has created.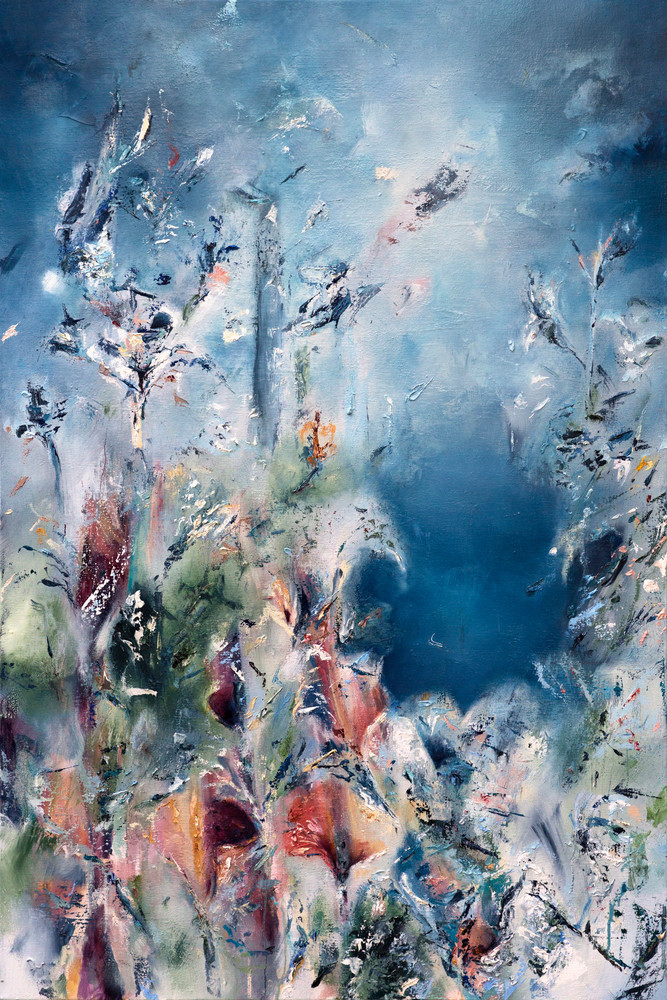 Morning Bloom, Oil on Canvas, 56 x 37in
I believe nature is so special and honestly is the cure for so many of our problems in our current society. Do you ever find that when you take a walk in nature, you can start to think clearly again? You can finally hear and understand that little voice in your head. You can begin to trust your intuition. All of a sudden, everything makes sense in your life. This is exactly what I was trying to convey in my paintings Morning Bloom and Dichotomy. I was interested in creating these worlds and spaces where you can easily relax, meditate, and feel that strong, powerful effect that you may experience while interacting with nature. Nature has the power for us to heal and find clarity in our lives, and I think so many of us forget to acknowledge this amazing resource we have available to us right outside our door.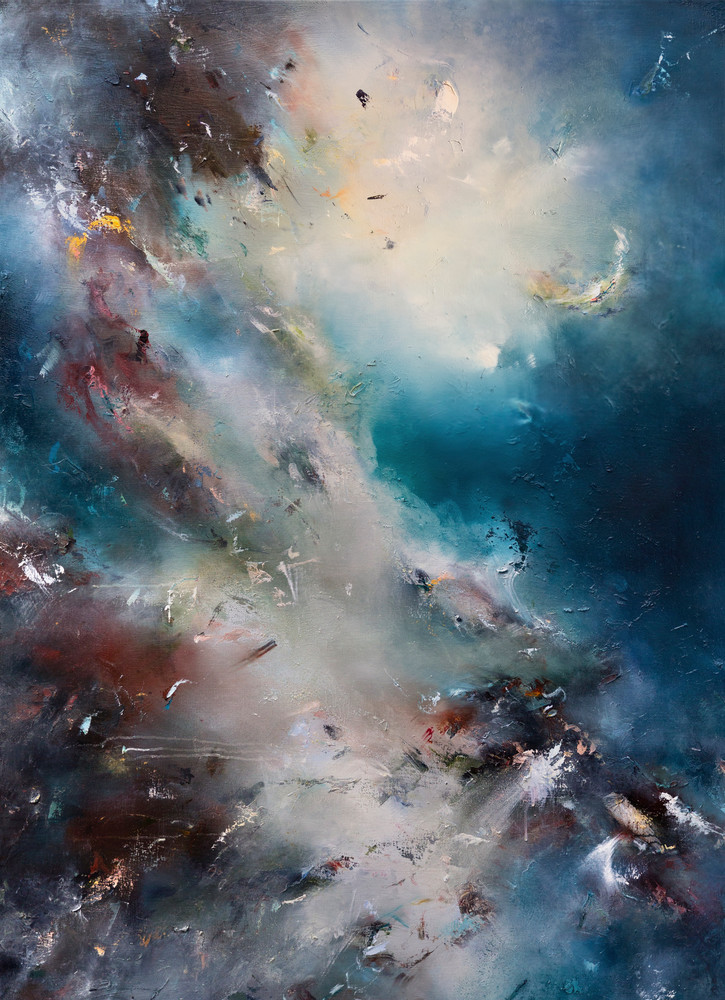 Dichotomy, Oil on Canvas, 50 x 36in
I have always loved appreciating those beautiful details in nature. I think they define all of those lovely moments in life that so many of us overlook. These were ideas that I was trying to convey in my paintings, Nightfall Ambiance and Morning Dream. I started to create these paintings because I wanted people to appreciate the exquisite details that exist in nature. I want to make it possible for people to connect with nature within their homes so that they can find that relaxing, soothing sense of peace in their own living spaces.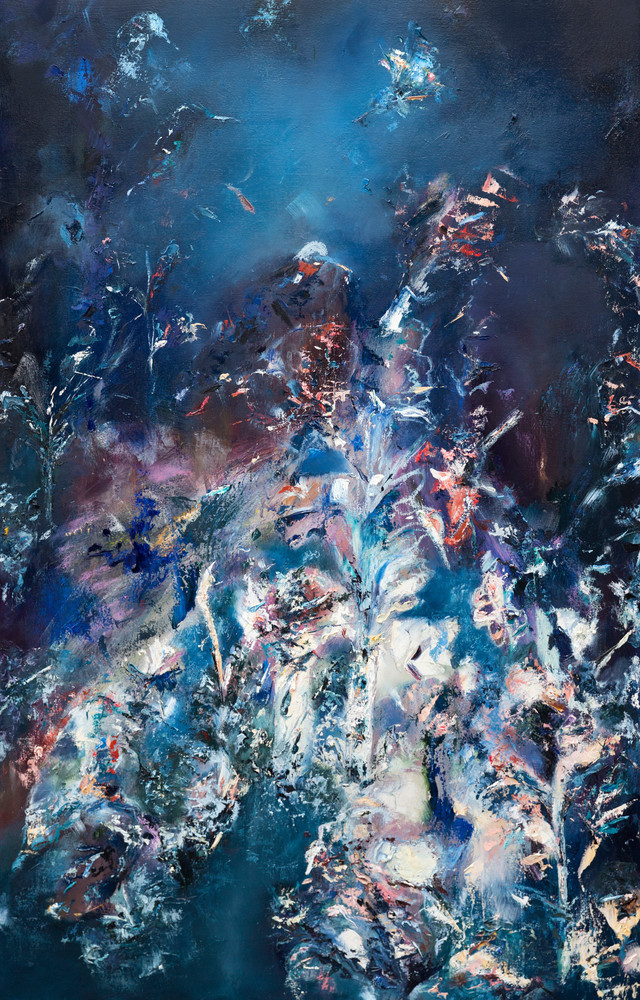 Nightfall Ambiance, Oil on Canvas, 60 x 40in
We only have one planet that can sustain us and it is my mission to inspire as many people as I possibly can to take action to protect it and take care of it.
I believe that if people can see how beautiful and fragile the life on our planet is, in every form, they will also fall in love with it, and take the initiative to protect it. We are so lucky to have what we have in this world, and I truly hope that you can be grateful for this planet, this life, and use it to make a positive change and hopefully leave it better than you found it.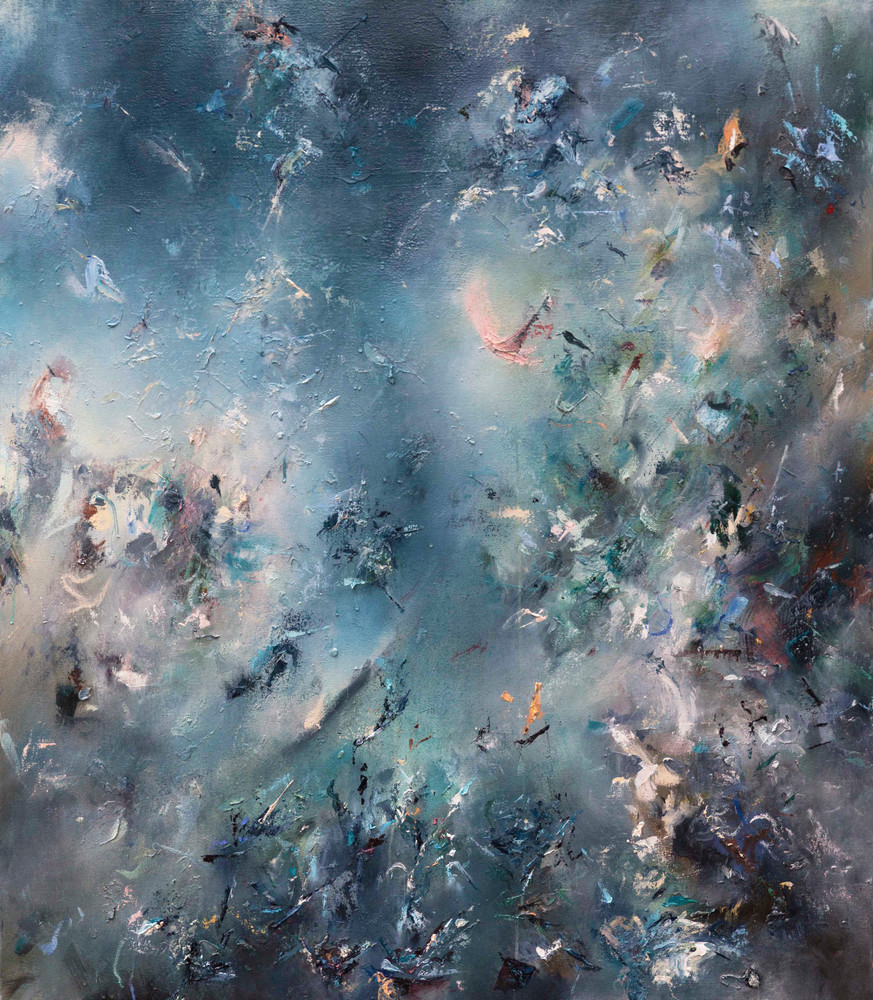 Morning Dream, Oil on Canvas, 42 x 36in
And if you're looking to having that inspiring connection with nature within your home, visit my shop to view the available paintings I have left.
Have a wonderful day! :)