The 5 Best Plants to Have in Your Home
If you're anything like me, you know that your health is your most important asset. It is so important to make sure your mental and physical health is at its optimal best, so you can live to the fullest and work towards your goals and dreams. And I genuinely believe that to make sure that your health is at its best, you need to surround yourself with things that make you feel good both mentally and physically. And what better what to bring life to your home than plants that are cleaning your air.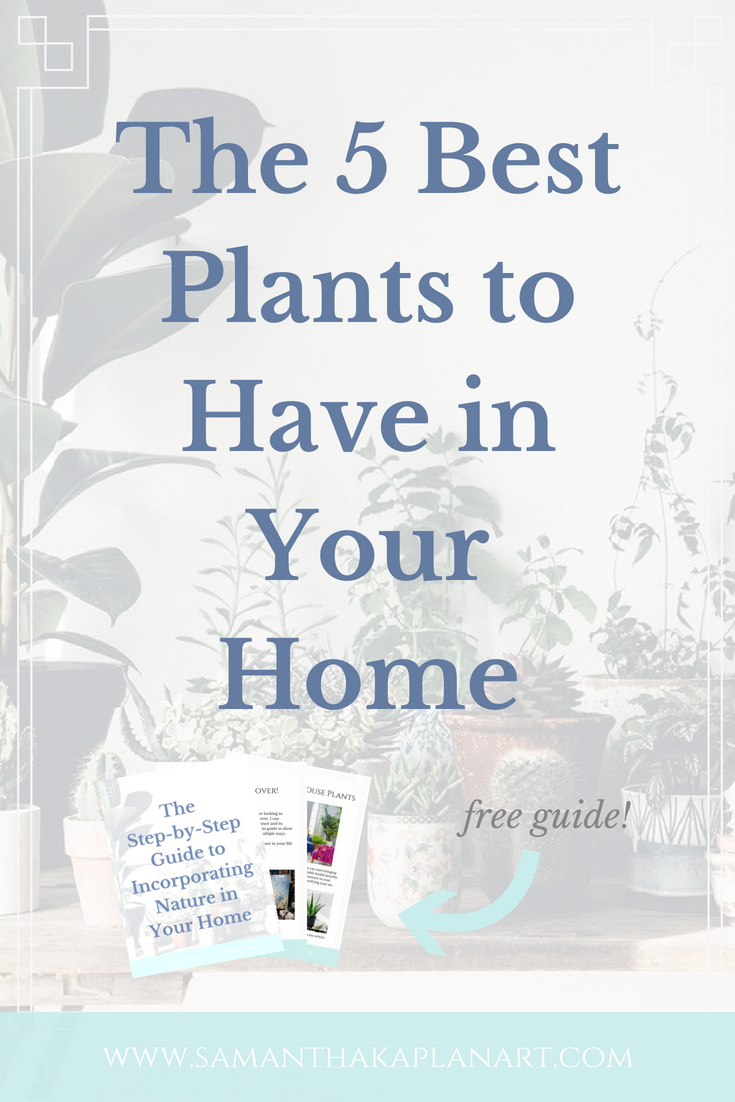 I genuinely believe that we as humans are meant to be living amongst nature. We've been doing it for thousands of years. It's only been the past 2 1/2 centuries that we made the shift to primarily working inside as the industrial revolution came into reality in 1760. While it isn't nearly possible to spend every moment outdoors, unless your job allows you to do so, the best alternative is to figure out ways to incorporate nature into your home and office so you can still receive many of the health benefits that go along with it.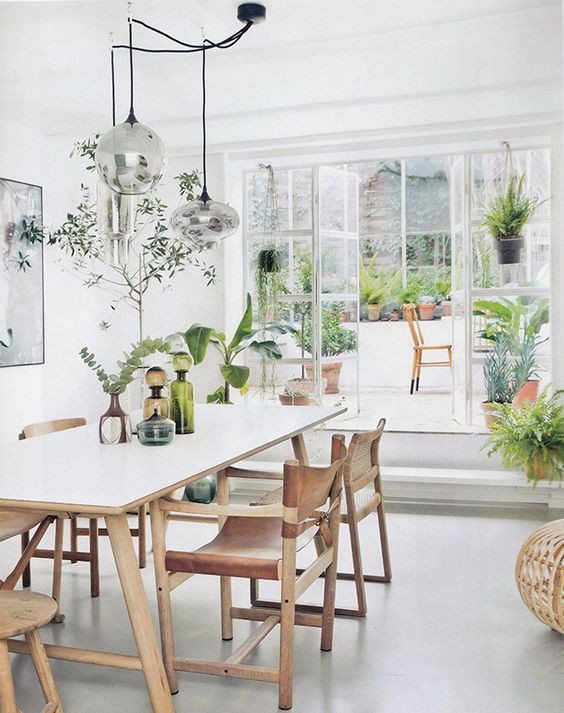 Source: Lovely Market
This past couple of years, I've been doing a lot of research of the best plants to have in your home because I believe it is so important to have sources in our homes that are cleaning and purifying our air, especially when we can't have the windows open year-round.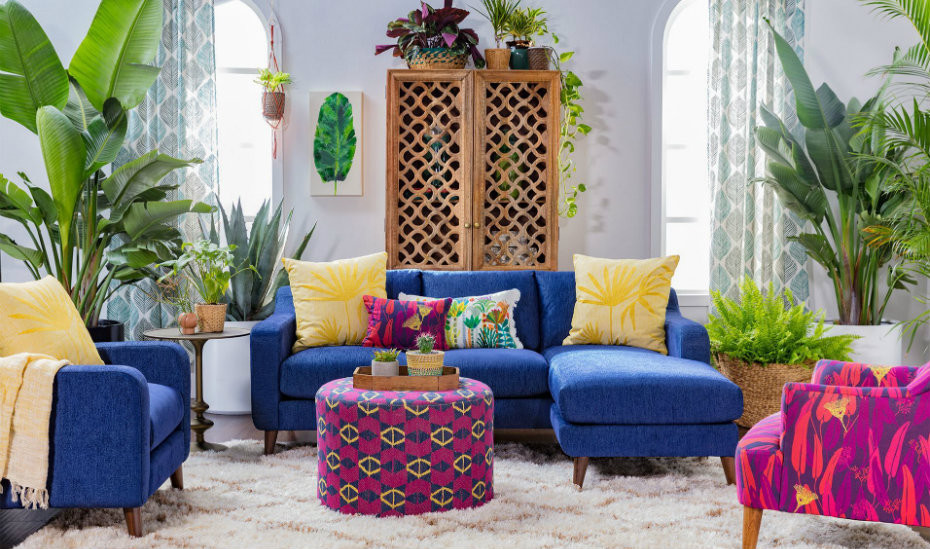 Source: Honeycombers
These plants can add a beautiful sense of greenery to your home in addition to cleaning the air from the chemicals and indoor air pollutants that could be roaming around in your air. So these plants can serve two beautiful purposes that will hopefully lead you to live that happier and healthier lifestyle that so many of us desire.
Before you continue reading on, make sure to download the free Step-by-Step Guide to Incorporating Nature into Your Home.

Here are a few of my favorites:
1. The Boston Fern
The Boston Fern is known for removing Formaldehyde, and they can do this better than any other plant. They are also known for eliminating Indoor Air Pollutants such as benzene and xylene, which can enter your home if you park your car in an attached garage from the gasoline exhaust.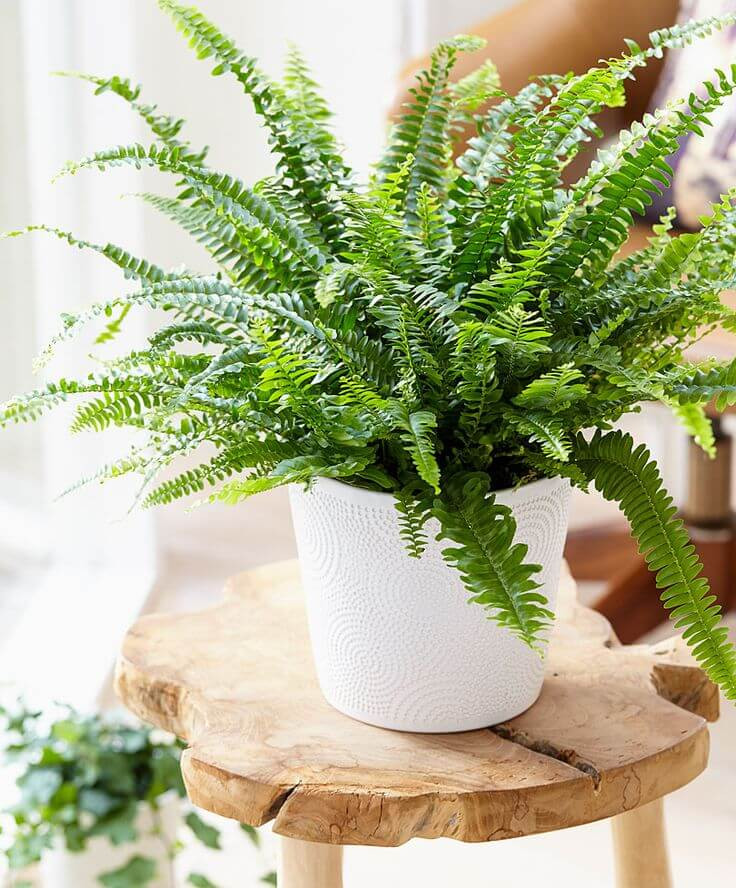 These plants thrive in indoor temperatures that range between 68 and 78 degrees Fahrenheit. The Boston Fern also thrives in high humidity so if you experience harsh winters, make sure to provide additional humidity for them. These plants benefit from bright, indirect light. It is best if they can get at least 2 hours of indirect sunlight per day. And just note that you would need to water them regularly with room-temperature water.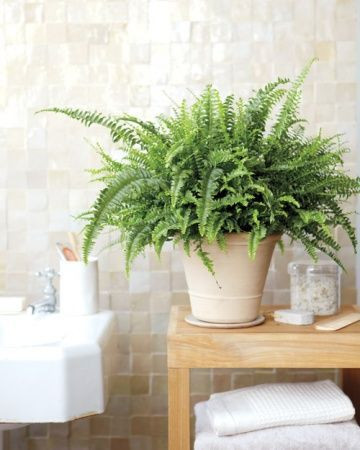 2. Palm Trees
We are all probably familiar with these beautiful trees, especially if you live in or have traveled to warmer environments. And the good news is that they are also wonderful at removing indoor pollutants such as formaldehyde and are also pretty easy to take care of. The best palm tree to remove formaldehyde is the Dwarf Date
Palm
. Some of the best alternatives are Bamboo Palm, Areca Palm, Lady Palm, and the Parlor Palm.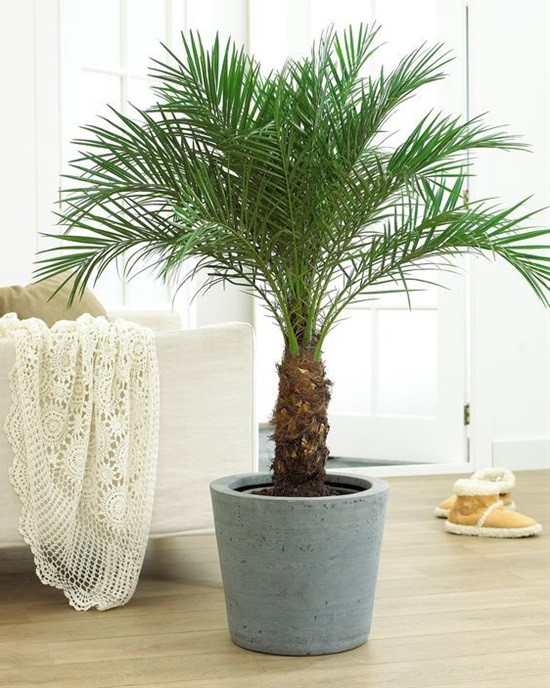 Tip: these trees tend to thrive in temperatures between 60 to 75 degrees Fahrenheit. When choosing the best palm tree for your home, make sure you research the type of environment that the specific palm tree thrives in. Make sure you take into account the temperatures you are likely to experience year-round to determine the best species of palm that will be perfect for your home.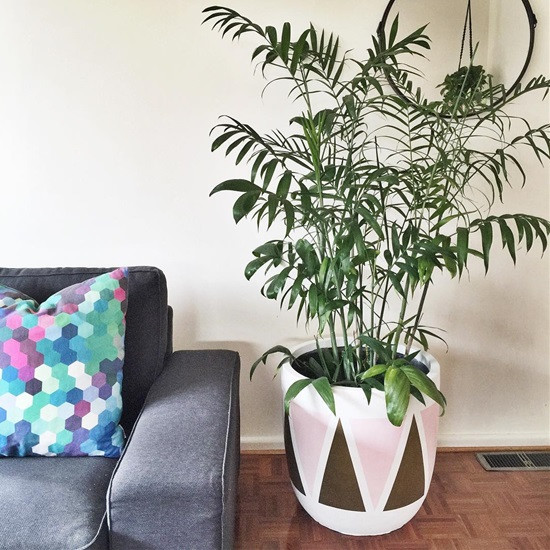 3. The Golden Pothos
The Golden Pothos is probably one of the most forgiving plants out there, and it is also relatively effective at removing air pollutants. If you are a beginner plant owner without much indoor gardening experience, this may be the perfect plant for you.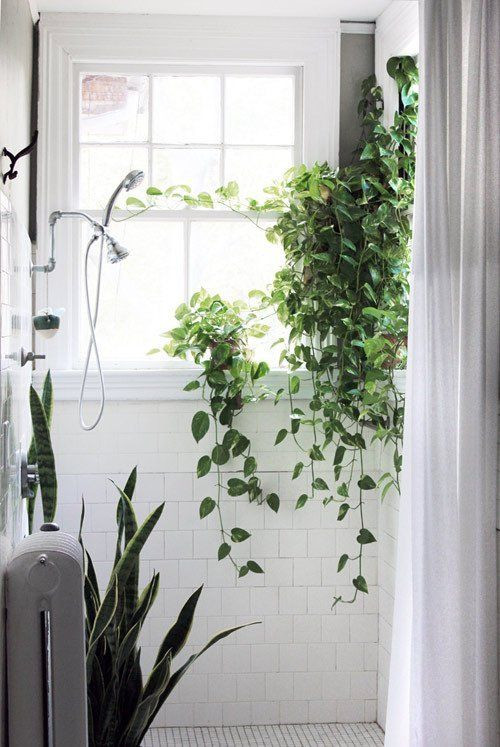 The Golden Pothos can tolerate lower light, lower humidity, and cooler temperatures compared to many of the other plants that are out there. It thrives best in indirect, medium sunlight, but could also tolerate very low light.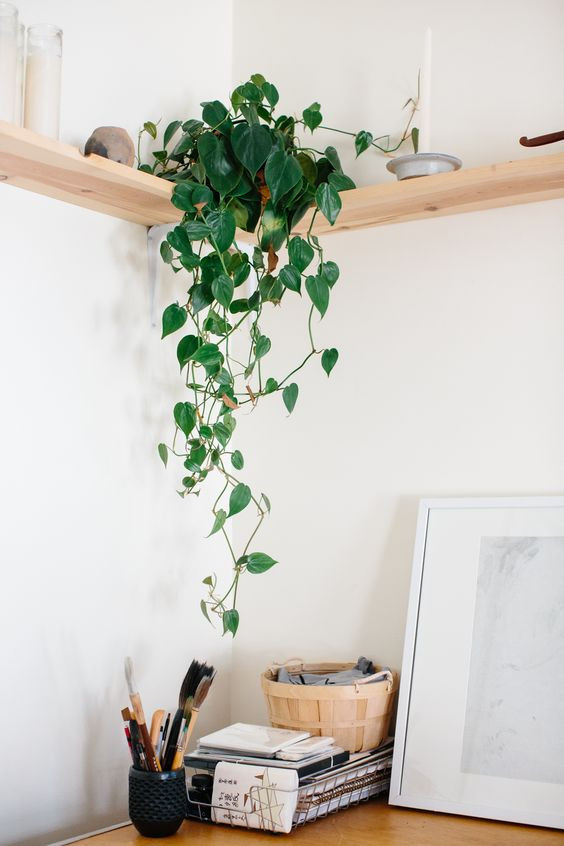 Caution: Just make sure humans or animals never ingest this plant.
4. Aloe Vera
An Aloe Vera plant is easy to care for, removes formaldehyde and benzene from rooms, in addition to having so many health benefits. According to Maria Janowiak's article, "9 Air-Cleaning Houseplants That Are Almost Impossible to Kill," the aloe vera plant itself contains a clear liquid that is full of vitamins, enzymes, amino acids, and other compounds which contain wound-healing, antibacterial, and anti-inflammatory properties. What's not to like about that?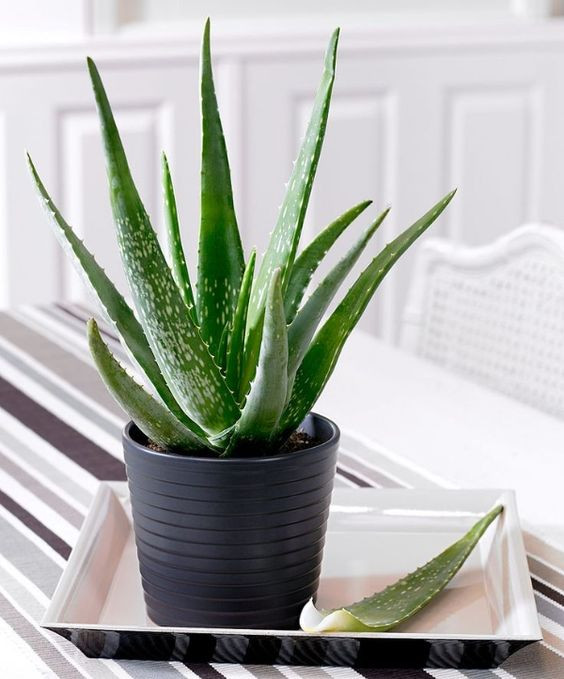 Aloe Vera thrives best in a dry site with lots of
sun
. In fact, a sunny kitchen window could be the perfect place to grow one of these plants. These plants can grow fast and do not require that much care. Once you notice the leaves are getting quite large, that may be the perfect opportunity to use the plant for its home remedies.
5. The
Ficus
/ Weeping Fig
The Ficus is a hardy plant that can grow between 2 and 10 feet tall. This plant is known to have some serious air cleaning abilities and is precisely known to remove benzene, formaldehyde, and trichloroethylene.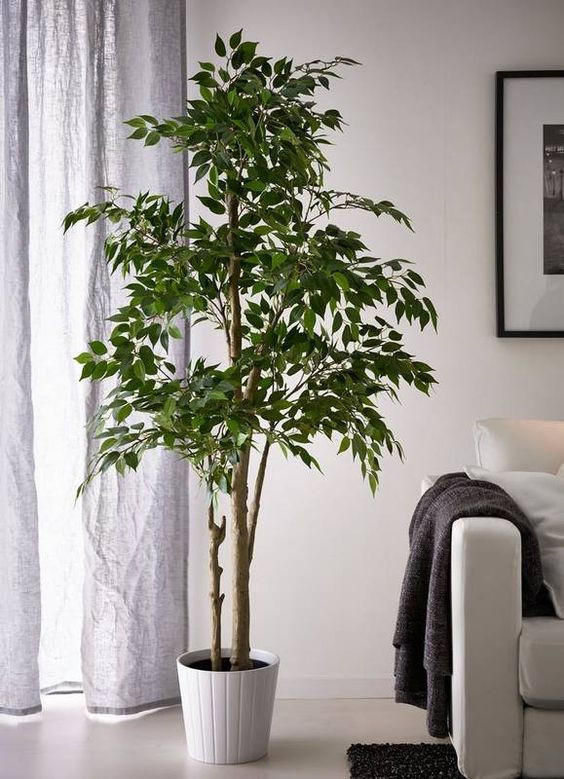 The
Ficus
/Weeping Fig thrives in bright sunlight that is filtered through curtains. It needs at least six or more hours of sun daily. This plant thrives in temperatures 65 – 70 degrees Fahrenheit at nighttime and 75 to 80 degrees Fahrenheit during the day. It also requires a moderate amount of water. In the spring and summer, keep pouring water until you see it coming out of the drainage holes in the Ficus pot. The plant will not need to be watered again until the plant's soil is dry a few inches down from its surface.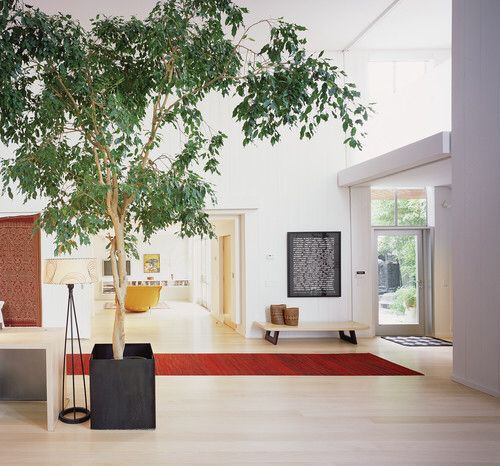 Based on the research I have done, these are probably some of the best and safest plants to have in your home that also serve dual purposes. Personally, as an abstract landscape painter who creates paintings and drawings of abstracted florals (of all kinds), I think these plants will also bring some inspiration into your life. I always feel so inspired when I am around nature in all its beautiful forms. And these specific groups of plants will also purify your air so it can only create a win-win situation.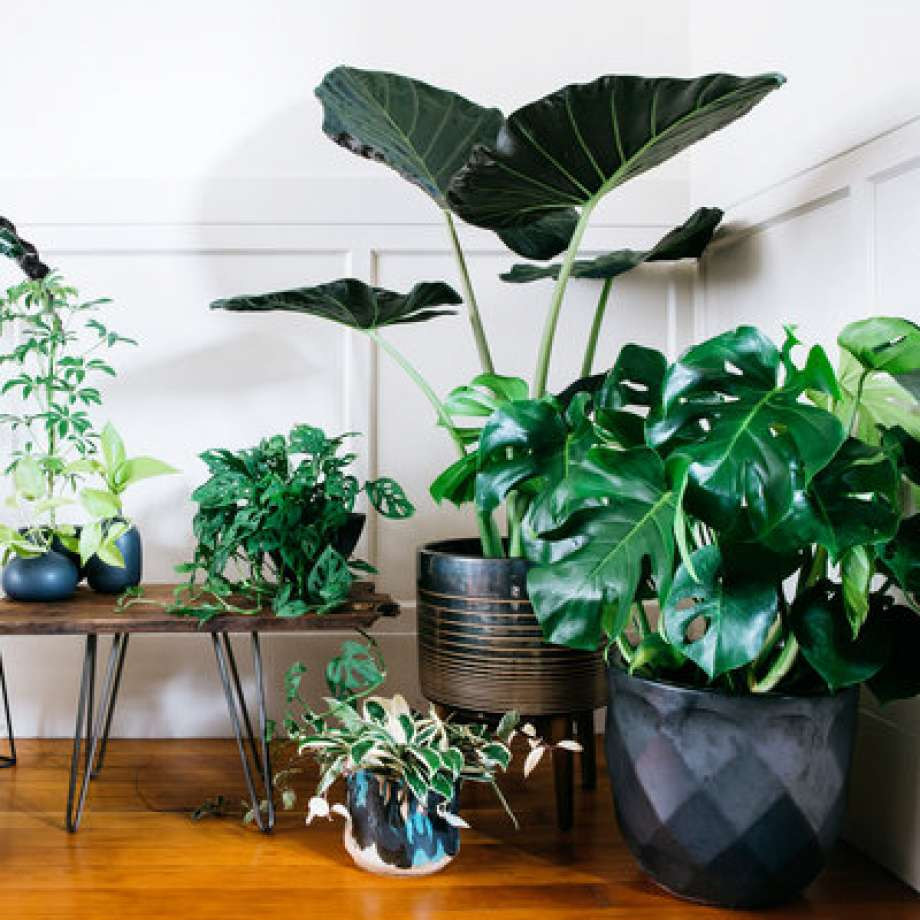 And if you can, try to include some of these plants in every room of the house. Just be mindful of the types of plants you choose and the amount of sunlight they require.