The Creation Process Behind My Paintings
Welcome to my world! I am so grateful for the comments and the feedback I've received from this body of work. I am excited to share the creative and thought process that went into creating this specific body of artwork.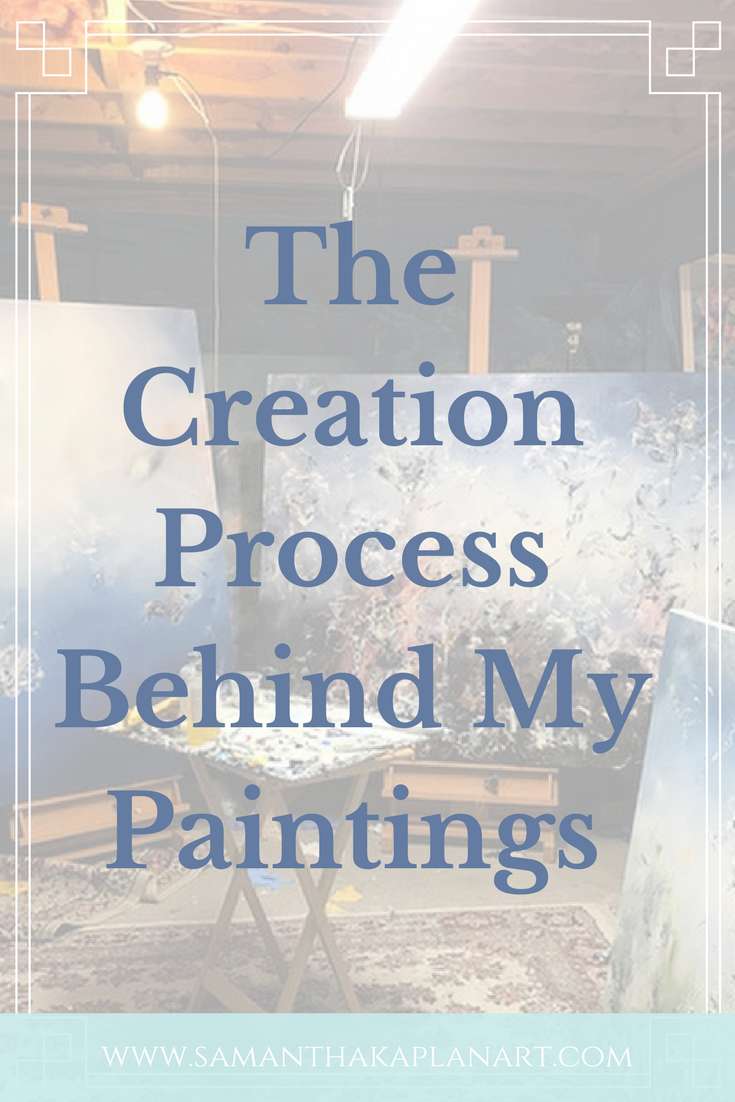 My paintings, Dichotomy and Morning Dream took about two years to create. I started these right before I started my large thesis paintings. When I first started creating Dichotomy, it was initially in a horizontal/landscape orientation. I originally planned on making this into an abstracted misty landscape with mountains or forms appearing in the distance.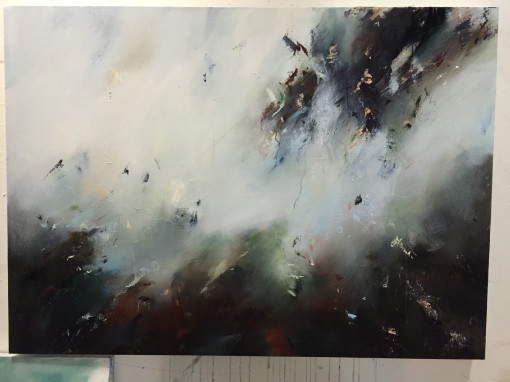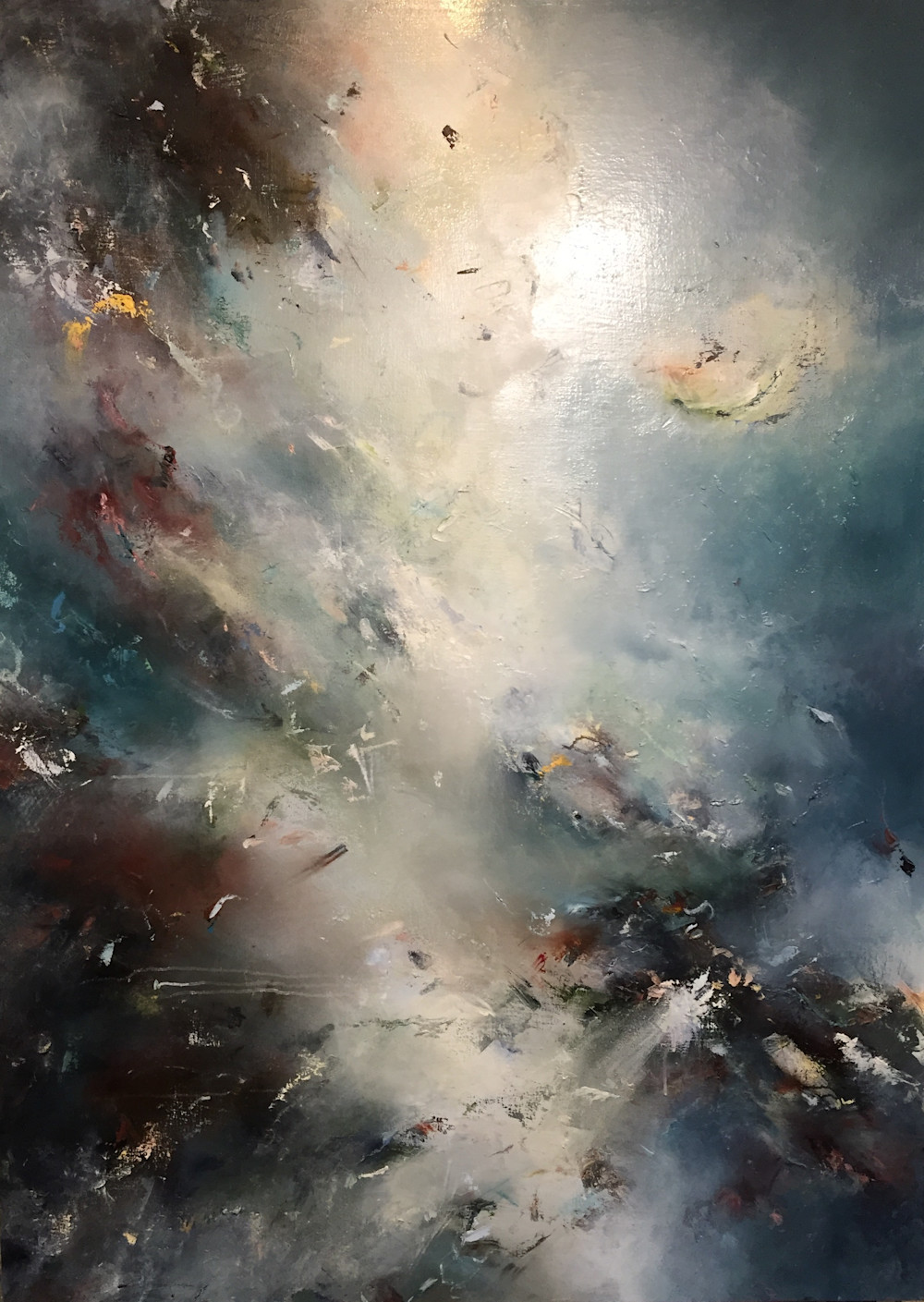 The Beginning of Dichotomy Dichotomy in-progress
While I am creating, I often flip my paintings because it allows me to see them in a whole new light and also helps me make sure that they are visually appealing from all angles. So one day, I decided to flip this painting vertically, and then found that the message behind the art would be presented more sensibly as a long, vertical painting. Through this process of creating Dichotomy, I discovered that I was interested in creating worlds of ecosystems that existed on our planet.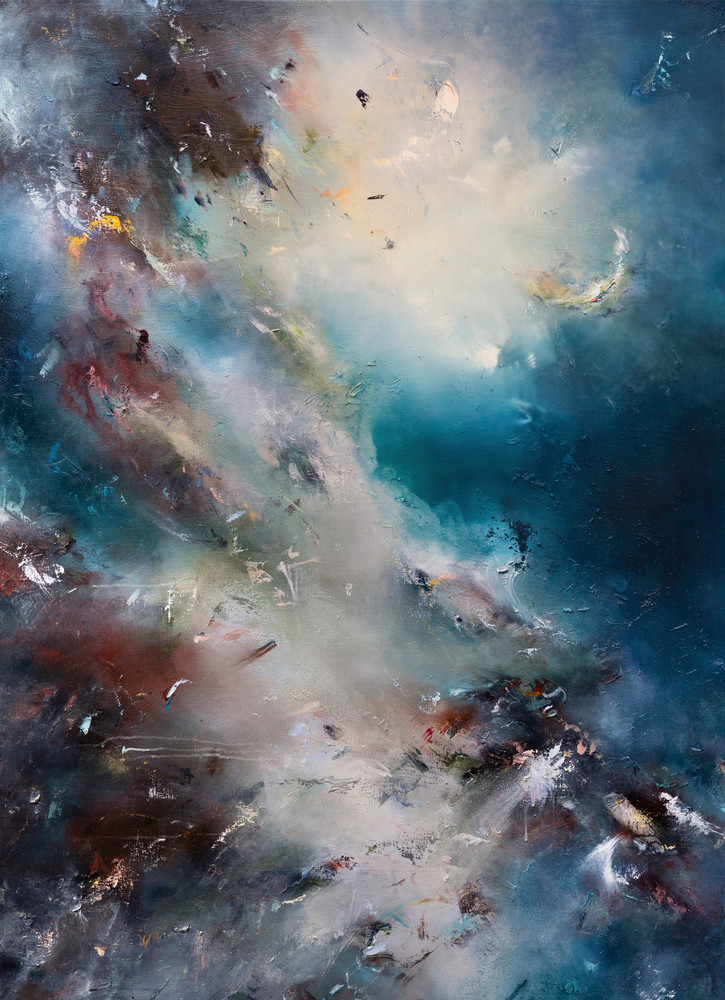 Dichotomy, Oil on Canvas, 50 x 36in
Morning Dream was originally inspired by the painting, The Swing, by Jean-Honoré Fragonard, which is one of my favorite paintings of all time. I was always inspired by the style of the Rococo Era. When I started creating this painting, I was interested to see how Fragonard's color palette would translate in my painting style with the eco-systems that I was creating at the time. As I have been working on this painting over the past two years, it has evolved as my new ink drawings began to influence the paintings, the floral forms and the abstract life that has developed in the work over time.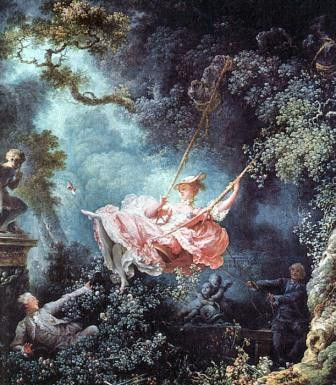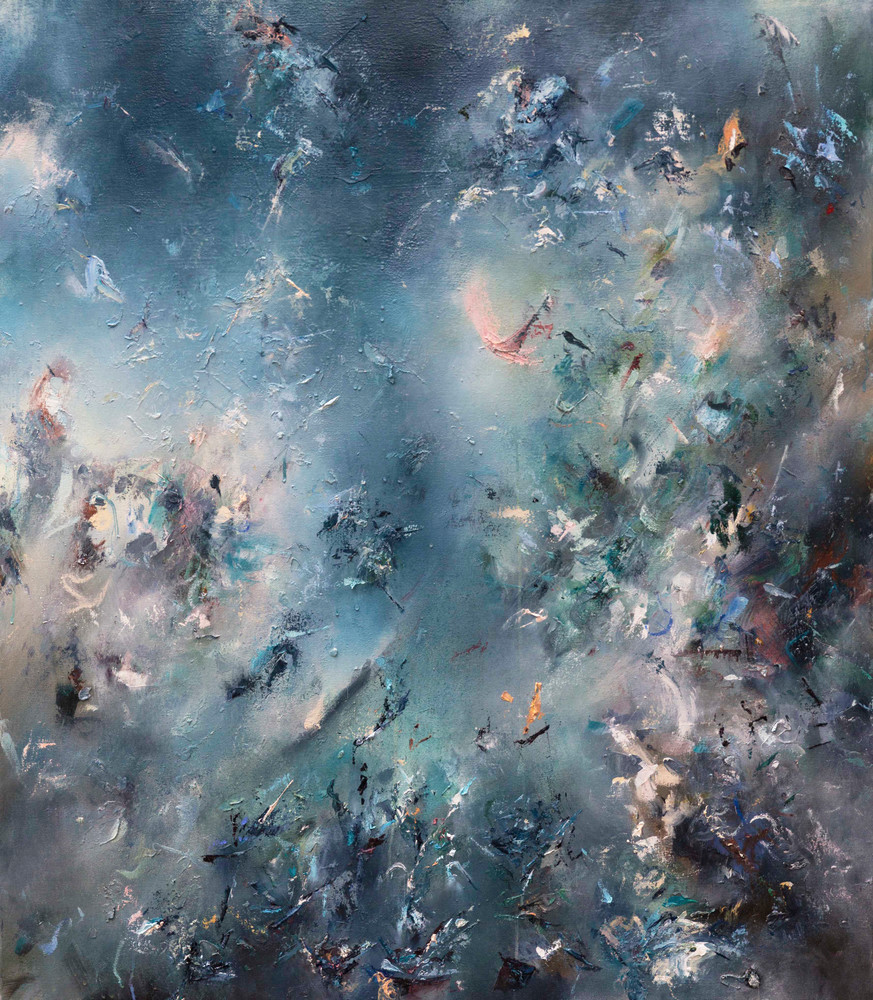 The Swing by Jean- Honoré Fragonard Morning Dream, Oil on Canvas, 42 x 36in
My newest paintings, Morning Bloom and Nightfall Ambiance are what I consider to be a direct extension of the ink drawings that I am creating. These paintings were revived versions of older paintings that no longer related to the body of work I was creating. When I graduated from art school, I decided to take almost all of my large canvases home with me. I decided if the paintings were not good enough to put on my website, I would paint over them and bring new a new life to each of them. And that is exactly what I did with these paintings.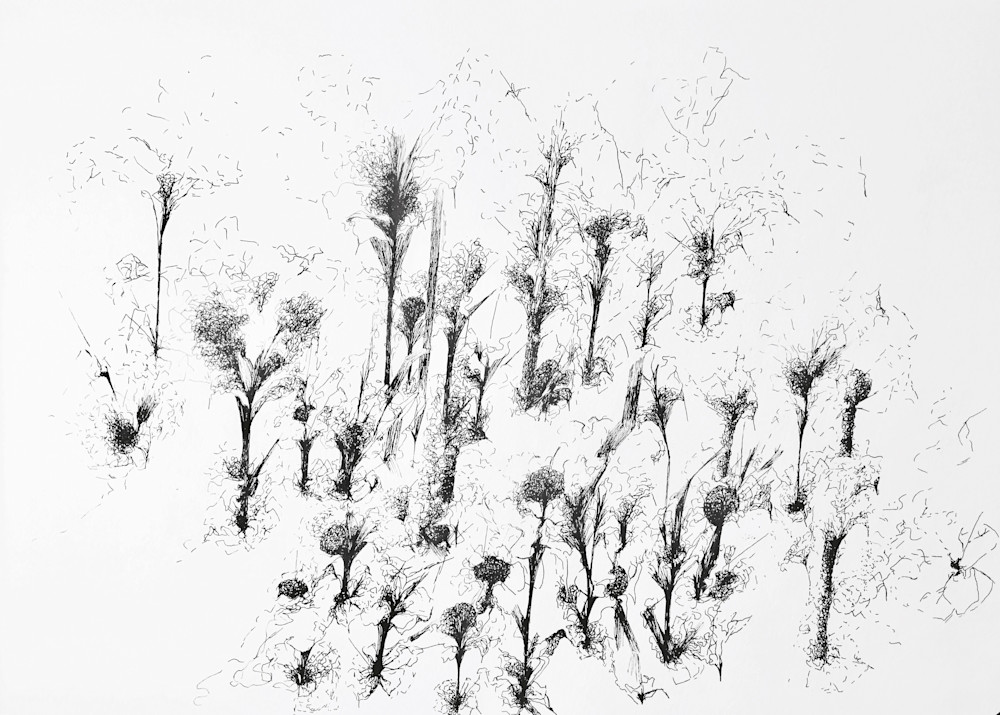 Ink Drawing in Progress
In my process, I would always try to highlight the beautiful moments that existed in the paintings underneath and incorporate those special moments into these worlds and environments that I was creating. This process has taught me that we are all truly interconnected. Everything can easily merge from one form into another. Our actions impact the environment around us, and our environment affects our health. I honestly believe our planet is a reflection of how much love we have for ourselves and how much love we have for others. And that's one of the main reasons that I have been an activist for protecting our planet and creating ways to make it a sustainable home for future generations to thrive in.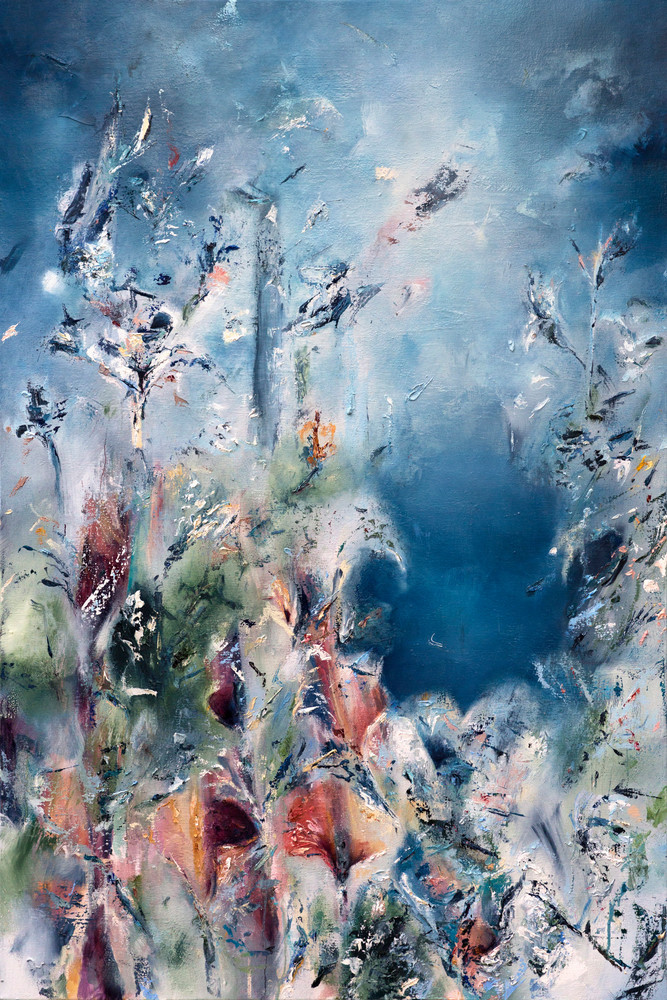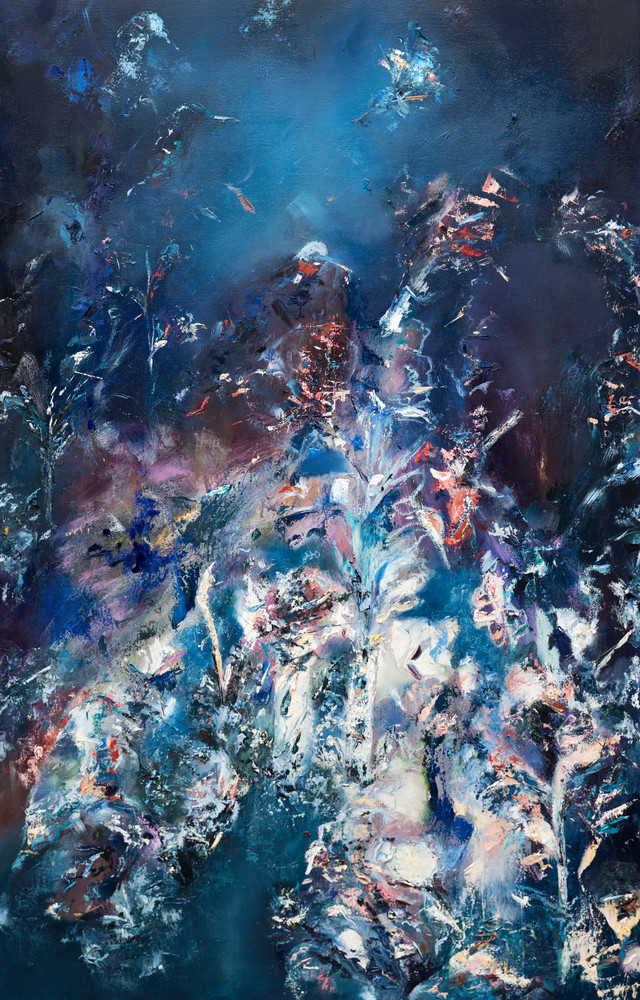 Morning Dream, Oil on Canvas, 56 x 37in Nightfall Ambiance, Oil on Canvas, 60 x 40in
I hope my process allows you to appreciate every work of art that you may experience in the future. And if you are interested in viewing the details and stories of each painting, visit www.samanthakaplanart.com/shop-originals.
And if you are looking to find the perfect artwork for your home, download the Art Collector's Blueprint.

Related Articles:
The Stories Behind My Paintings
7 Inspirational Places to Decorate Your Home With Art